See on Scoop.it – EVF NEWS FEED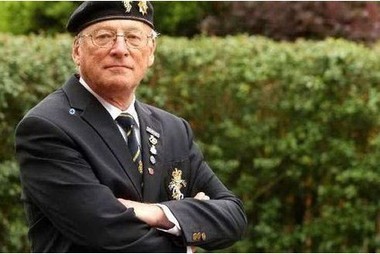 ORGANISERS of the Remembrance Sunday service in Dymchurch fear they could be forced to cancel this year's event for the first time in its 91-year history over a lack of support from police.
The village's branch of the Royal British Legion was shocked to be told no officers will be sent this year, leaving organisers fearing the event will have to be cancelled over safety concerns.
Usually Each year more than 150 people line the High Street to pay their respects to those who died for their country.
Branch secretary Terry Mullard said: "We're the biggest branch in Kent but this year it might not go ahead.
"The police have said they will not be sending any officers down and we will have to do it all ourselves. We normally only have two or three officers or PCSOs and they mainly look after the traffic, which comes to a stop.
"We've been told we will have to purchase the road closed signs for the day and then be in charge of the traffic on the A259. We can't do it.
"The road will be shut for about 45 minutes, the drivers won't listen to us, we won't take on the traffic, it needs an official presence – what if there's an accident?"
CllrMr Mullard, who is also a parish and district councillor, says the
RBL has been told members will also have to buy high-visibility
jackets and appropriate signage to
warn traffic of the temporary road closure.
He added: "It would be such a shame if we are forced to cancel over this."
A spokesman for Kent Police said: "Assessment of the need for police attendance and action at public events is based on the need to discharge the core responsibilities of the police.
"Legal advice indicates that these are the prevention and detection
of crime, preventing or stopping breaches of the peace and traffic regulation.
"Traffic regulation is different from traffic management and police powers to regulate traffic for planned events are extremely limited.
"There will often be a significant presence at the larger events, both in terms of police participation and policing the event, but to be present at all of them where there is no police requirement would be a large demand on resources when not necessary."