See on Scoop.it – EVF NEWS FEED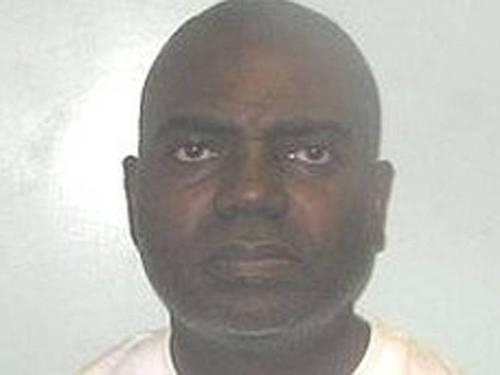 Scotland Yard was criticised last night for allowing an officer who mishandled a rape claim to keep his job – with one senior politician condemning the punishment handed out by the force as "woefully inadequate".
Detective Sergeant David Blackbrow was given a written warning after a five-day misconduct inquiry heard that he allegedly told a colleague that a victim who came forward to report a rape in 2008 had consented to sex.
His handling of the rape claim meant that no crime was recorded and no police inquiry or forensic tests carried out.
The case was eventually investigated by the Independent Police Complaints Commission after the alleged rapist, Jean Say, stabbed his two children, Regina, eight, and Rolls, 10, to death in their beds three years later in 2011.
He was said to have acted out of revenge as he faced eviction from his home after his wife walked out on him.
The investigation of the police handling of the original Jean Say complaint led to an inquiry into wider failings within the force's rape investigation teams in the London borough of Southwark.
It revealed systemic attempts to pressure women to retract their statements to classify them as "no-crimes".
"It is the most fundamental breach of the confidence of a vulnerable victim of a sex crime for the police officer to whom she complains falsely to claim that she consented," said the Labour MP Harriet Harman yesterday.
"A slap on the wrist is woefully inadequate. Such officers have no place in the force. It makes you wonder what an officer could be sacked for."
The Independent Police Complaints Commission ordered the Met to hold the disciplinary hearing after its own inquiry concluded that the officer's "overarching failure" to accept the victim's account led to a series of other failings in the case. The IPCC deputy chair Deborah Glass said yesterday: "Our investigation found that the officer failed to protect a vulnerable victim.
"He flouted a basic principle of sexual assault investigations: believing a victim in the first instance."
But while DS Blackbrow was punished for misconduct for failing to review records of the case, the panel was unable to make a finding on the failure to ensure the rape allegation was recorded or investigated.
The force declined to comment but it is thought that this conclusion was reached because the woman's allegation of rape was never proved in court.
Officers later reinvestigated the victim's claim, but no further action was taken at her request, the force said.
"It is disappointing that it took the IPCC to direct the Metropolitan Police Service to hold this hearing but this case demonstrates that the IPCC is prepared to use its powers to ensure that officers are held to account when their conduct falls well below the standards expected of them," said Ms Glass.
A Metropolitan Police spokesman said it had acknowledged that previous rape investigations were substandard but said it had made substantial changes to the way it worked.
A major restructuring in 2009 followed a series of high-profile failures, including the case of Kirk Reid who was able to operate as a serial sex offender for years in London because of the "shameful" failure to stop him, according to the watchdog.
As a result of inquiries into the specialist Sapphire sex crime units, 20 officers have been disciplined and three sacked.
The Met said that investigations were now better supervised and the number of prosecutions had risen by 18 per cent.
"We encourage any victims to come forward and we would like to provide reassurance that they will be believed and treated with the utmost respect and dignity," it said.
See on www.independent.co.uk