See on Scoop.it – EVF NEWS FEED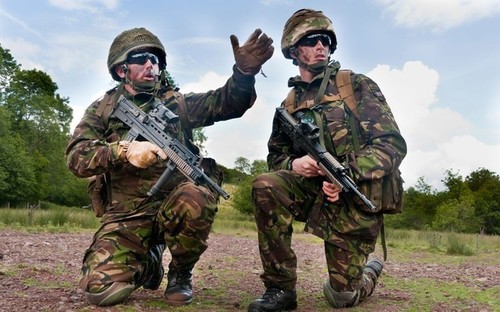 Britain is taking an "unacceptable risk" by relying on reservists to help plug the gap in the Armed Forces, the Liberal Democrats have said.
In a new Coalition split, the Liberal Democrats raise significant doubts about the Government's ability to expand the Army Reserve from 19,000 soldiers to 30,000. They also say it is "unrealistic" to expect reserves to be ready to serve on the front line, despite enhanced training.
The Army is being cut from 102,000 to 82,000 by 2020, and ministers are planning for reservists to take up more front line duties to help compensate.
A Conservative source said the comments were "an insult to the men and women who give up their time to defend our country", adding that it was clear the Lib Dems "don't understand the way our country's defences are organised and take very little interest in our Armed Forces".
Andrew Murrison, the Conservative defence minister, said: "The increase in the size and greater use of our reserve forces follows the recommendation of the independent commission, led by the Chief of Defence Staff, and is in line with the practice of our closest allies."
The Lib Dems have set out their views in a paper which will be voted on at their conference in Glasgow next month and could become party policy if approved.
Some defence chiefs have raised concerns that the target of 30,000 deployable reservists will not be achieved, leaving the Army unable to function as planned.
The Lib Dem paper states: "In the past the UK faced a potential existential threat (the Soviet Union), which motivated people to join the Volunteer Reserves, and there was little chance of them being mobilised. Neither point is true any longer– there is no similar state-based existential threat, while the chances of reservists being called to active service are now quite high."
While backing increased spending on reserves and improving their training, the paper warns: "It is a risk, perhaps an unacceptable risk, to reduce the size of the regular army on the assumption that reserves can be expanded to compensate."