See on Scoop.it – EVF NEWS FEED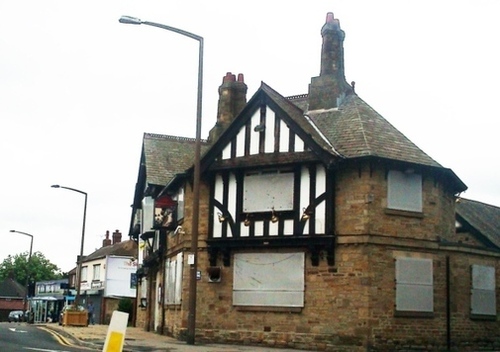 A fundraising appeal has been launched by a Sheffield Muslim group to buy a disused pub and turn it into a mosque.
Firth Park Cultural Centre has placed collection pots in shops around the suburb, to raise cash to convert the old Pheasant pub.
The boarded-up building, on the corner of Hatfield House Lane and Barnsley Road, would be renamed Firth Park Masjid.
But the plans are causing controversy in the surrounding area.
Sheffield Lane Top resident Jackie Gregory, aged 51, said: "I think most people would rather see it converted into private flats, rebuilt as housing, or opened again as a pub.
"With a mosque comes a lot of traffic – we know there are parking problems in other areas and it would cause chaos around here. The traffic is bad enough already during term time with schools nearby.
"The pub car park might not be able to accommodate all the visitors and there aren't many spaces on surrounding streets."
Parking has been an issue at the Madina Masjid mosque on Wolseley Road, with complaints about vehicles left on yellow lines.
Mosque leaders pledged to crack down on the problem and advise worshippers to park responsibly.
A Lane Top business owner who didn't wish to be named said: "When the old Sicey pub closed, on Bellhouse Road, it was knocked down and new flats were built, which have been fine and help to address a need for new housing in the area.
"Otherwise, it would be good for something like a Wetherspoons pub to move in – they have one at Chapeltown and it would be good for the area to have a pub back. Almost all of them have closed in recent years."
Lambert Smith Hampton, estate agents handling the sale of the building, confirmed it was under offer but declined to comment further about the identity of the prospective buyers.
A Sheffield Council spokeswoman added: "We have not received any applications for change of use for the site."
Firth Park Labour councillor Alan Law said: "I would welcome anything that brings the building back into use because it is an eyesore at present.
"Unfortunately, pub closures are a sign of the times at the moment.
"If a proposal to turn it into a mosque goes ahead it would require planning permission, and issues such as parking would have to be examined as part of the process to ensure the impact on the surrounding area is minimised.
"Other ideas for the building could be housing or a supermarket, but something needs to be done."
Nobody from Firth Park Cultural Centre was available for comment about the plans.
See on sheffieldtelegraph.co.uk