See on Scoop.it – EVF NEWS FEED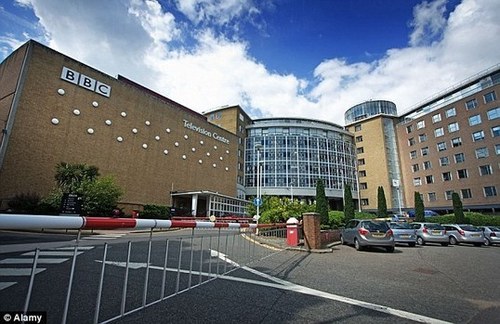 Long-running accusations that the BBC is biased have been backed by a study that found it was twice as likely to cover Left-wing policy proposals as Right-wing ones.
It said the BBC website tended to describe Left-wing think-tank reports as 'independent', while Right-wing research was given a 'health warning' to say it had an ideological position, the Centre for Policy Studies found.
Oliver Latham, who wrote the Bias At The Beeb report, said: 'Our results suggest the BBC exhibits a left-of-centre bias in both the amount of coverage it gives to different opinions and the way these voices are represented.'
The study, due out next month, compared the corporation's coverage to the Daily Telegraph, which is thought of as Right wing, and the Left-leaning Guardian.
The BBC covered seven out of ten of stories from the Guardian, compared to three out of ten from the Daily Telegraph.
And of the left-of-centre think-tanks that were looked at, namely the Social Market Foundation, Demos, the New Economics Foundation and the Institute for Public Policy Research, only one received a health warning more than 10 per cent of the time and another never received one.
In contrast, of five right-of-centre think-tanks in the sample – the Centre for Social Justice, the Institute of Economic Affairs, the Centre for Policy Studies, Policy Exchange and the Adam Smith Institute – the lowest proportion of health warnings was about 25 per cent and the highest was above 60 per cent.
Mr Latham said: 'The BBC seems to treat right-of-centre views as more "extreme" and in need of caveats than roughly equivalent left-of-centre views. The implication seems to be that the BBC sees left-of-centre views as being more reliable than right-of-centre ones.
'Overall, the picture is that the existing accusations of bias at the BBC are supported by a more dispassionate, quantitative analysis.'
He said they could not pinpoint where the slant came from, but added: 'The results are consistent with both subconscious "group-think" among BBC journalists or a more deliberate left-of-centre bias.'
Mr Latham called on the corporation to be more open to criticism and to respond to it, adding that it was in their 'best interest' both because of its commitment to impartiality and because if a media organisation 'loses its reputation for balanced reporting is also likely to lose its ability to influence and persuade the public'.
Tim Knox, Director of the Centre for Policy Studies, itself a right-of-centre think tank, said: 'This is the first statistical evidence of bias.'
Despite the debate, the BBC is the most trusted news organisation in Britain, polls suggest.
A BBC spokesman said: 'BBC News is required to provide impartial and independent coverage, reporting on a range of views. It is policed by the BBC Trust, its editorial guidelines and its audiences. We have yet to see the report.'
'It sees these views as more reliable'
See on www.dailymail.co.uk