See on Scoop.it – EVF NEWS FEED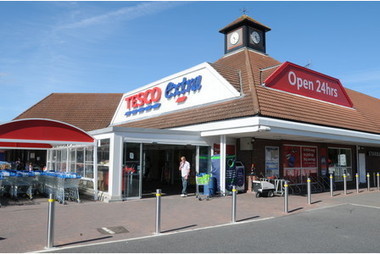 ROMANIAN thieves are stealing razor blades and chewing gum from a Crawley supermarket in order to feed their families back home.
A manager at the Tesco store in Hazelwick Avenue, Three Bridges, revealed the trend, as the News analysed figures showing how much meat has been stolen in the town over the last five years.
Since 2008 there have been 144 incidents where meat has been stolen from the town's shops, two where it has been pinched from parked cars and two where it has been stolen from homes.
But Tesco services manager Maria Muff revealed that meat thefts weren't the main problem faced at her store.
Instead it is opportunistic shoplifters looking to make a quick profit on smaller items.
She said: "The things that we have stolen from the store include CDs and video games, because thieves now have their own clippers to remove the security tags.
"But the most targeted items are ones in the make-up department, because they are small and expensive.
"Our security team keeps a close eye on anyone who wants to purchase any item that costs more than £20 and they have a 98 per cent success rate at stopping thefts."
Ms Muff added that many of the crooks, originally from Romania, are targeting items they can sell to help their families back home.
She explained: "One of the biggest problems we have seen recently, and it's the same in (Tesco's) Gatwick and Horley (branches), is Romanians coming in and stealing items like razor blades and chewing gum.
"Razor blades are often expensive, so they are usually looking to sell them on and give the money to their family back home.
"But chewing gum can be used back in Romania to buy things like a newspaper or a packet of crisps.
"It's not the right thing to do at all, but you can understand they want to feed their families."
The services manager added that, while meat hadn't been at the top of thieves' shopping lists, the store was considering tagging some of its expensive cuts.
The figures, obtained through a Freedom of Information Act request, show all manner of meat has been stolen, from fillet steaks to one microwave burger which cost just £1.
Other thefts included a sausage roll; two packs of bacon; chicken drumsticks; and four pork pies.
And one thief even made off with three whole chickens.
But at the town centre Sainsbury's store in Queensway, duty manager David Rogers agreed that meat thefts were not the main problem.
He said: "We don't have an issue here because we tag our expensive meats that are £10 or more.
"Meats like steak and lamb are protected, and it seems to have done the job."
See on www.crawleynews.co.uk