See on Scoop.it – EVF NEWS FEED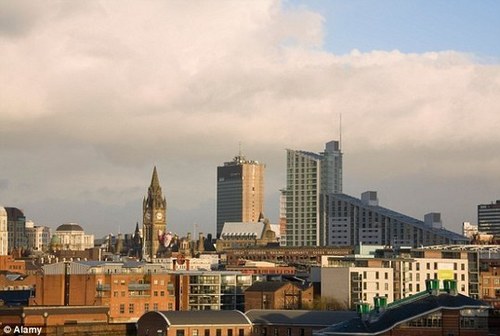 Manchester is the third most ethnically diverse city in the world after Paris and New York according to fascinating new research.
An astonishing 200 languages are spoken there by a population of less than half a million, making the northern city known for Coronation Street and club music more multicultural than London.
Despite having a relatively small population of 480,000, immigration means that dozens of rare languages are spoken in Manchester including Nahuatl, the ancient language of the Aztecs, Zulu, from South Africa, and Dari, from Afghanistan.
You will also hear Lingala, Idomo and Ewe on the city's streets, not to mention Eleme, a Nigerian dialect spoken by just 3,000 people worldwide, Igbo and Konkani.
The findings of the Multicultural Manchester project showed that nearly half of the city's population spoke at least two languages, while only three per cent said they were unable to speak English, with 80 per cent of the population saying they could speak it well or very well.
The project's Professor Yaron Matras, who is a professor of linguistics at Manchester University, said having such a multilingual population was of enormous benefit to the city's economy, opening the doorway to business links with hundreds of countries worldwide.
He told the Manchester Evening News: 'We are receiving a very important resource for free.
'Language skills are often in demand, with online adverts in the first part of 2013 offering jobs in customer service, sales, marketing, management roles and teaching.'
Manchester's 153-plus languages (researchers believe the figure is nearer 200) are the result of immigration into the city over centuries.
Among the first immigrants were the Romans, who in around 79AD built a fort near the rivers Medlock and Irwell. It became a prosperous mill-town, and Manchester's population grew most rapidly around the turn of the 19th century with the industrial revolution.
Now known for its culture, engineering and sports industries in particular, Manchester is the fastest-growing city in the UK.
Read more: http://www.dailymail.co.uk/news/article-2394338/200-languages-spoken-Manchester-population-just-480-000.html#ixzz2c42Vfy8o ;
Follow us: @MailOnline on Twitter | DailyMail on Facebook
See on www.dailymail.co.uk