See on Scoop.it – EVF NEWS FEED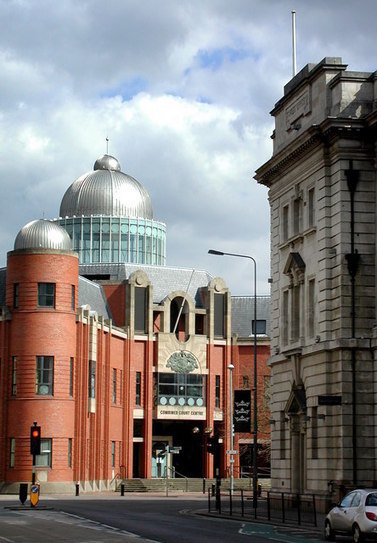 Two Polish men who raped a teenage girl after a taxi dropped her off at the wrong house have been jailed for eight years and nine months.
The 19-year-old victim was attacked by Roman Smentek and Krzysztof Drozdz after she inadvertently gave a taxi driver the wrong address following a night out.
The court heard how a concerned passer-by was thwarted by the pair as he tried to stay with the girl after noticing her state and rang her mother when the victim dropped her phone.
The stranger suggested calling the police but was told: 'No police, it's ok. One hour, she fine'.
When police were called to the house they found one of the men in bed with the victim. One of the men smirked at police as he was arrested, the court heard.
Speaking after the hearing at Hull Crown Court today, the victim, who can not be identified for legal reasons, said she was 'happy with the sentence'.
She said: 'In the days afterwards, I couldn't talk to anyone, I was being sick. I didn't really communicate with anyone and I didn't want to talk about it and just stayed in my room.
'It has devastated our family and we can't put the past five months into words. I've found out who my true friends are who have stuck by me throughout this.
'Sorry is not good enough and never will be. I'm just going to try and keep myself occupied with my studies and live my life as normal as I can.
The court heard how Roman Smentek (picutred) smirked at police when they arrived to arrest him
'I hope the two men are deported once they are released as that will allow me to try and forget what happened a lot easier.
'I have many unanswered questions from the night. I am scared someone is watching me sleeping at night, and I still have occasional nightmares.
'The lack of sleep has affected my studies and I've had to take time out from them. I am terrified to be alone at night and sleep at my friends when I'm home alone.'
Describing the night of the attack, she said: 'I've never got in that state. I'm convinced my friend and I were both spiked, as we were both sharing a drink from she same glass.
'The passer-by was a complete stranger, and he stayed right through. I'd like to personally thank him for helping me and all the support I've had since from everybody.'
Mark McKone, prosecuting, said the passer-by had suggested calling the police but was told not to.
Mr McKone said: 'The victim then struggled to her feet but fell into the garden. She was then sick and carried by two men into the hallway.
'The helper was asked to leave but stayed because he was concerned for her.
'Smentek came downstairs and spoke to the other Polish men in the house before carrying the girl upstairs with Drozdz. They went into a bedroom and locked the door behind them.
'The helper then phoned the girl's mum after she had dropped her phone outside, and went to knock on the bedroom door, but was told she was sleeping and he should go.
'He was challenged aggressively by Smentek to leave but he stayed and asked Drozdz why Smentek had locked the door.
'When Drozdz went back into the bedroom, the helper could see Smentek and the girl in bed with Drozdz sitting on the same bed using his laptop. The man who was trying to help was then ushered out of the house by Drozdz.
See on focus-world-news.freeforums.net