See on Scoop.it – EVF NEWS FEED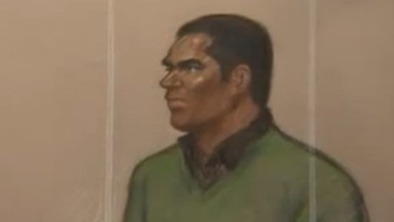 A man accused of murdering a teenager almost 13 years ago has had his "hiding place taken" by advances in science, a jury has heard.
Rachel Manning was found dead at a golf club at Milton Keynes in December 2000.
Prosecutor Ben Gumpert said: "If Shahidul Ahmed is not the murderer he would have to be the victim of monstrous coincidence."
His DNA was linked to the case in 2010, Luton Crown Court has heard. The 41-year-old, of Bletchley, denies murder.
Miss Manning, 19, of Milton Keynes, became lost after a night out with her boyfriend and was found dead in undergrowth at Woburn Golf Club two days later.
She had been strangled and her face disfigured with a steering lock, which was found 500m (546 yards) from her body.
Closing the case for the prosecution, Mr Gumpert said it relied on solid scientific evidence.
He said one of Mr Ahmed's hairs had been found on Miss Manning's hotpants and his DNA was on the steering lock.
Suspicion 'not enough'
Mr Gumpert also pointed to the defendant's conviction for a sex assault in 2010 – which resulted in his DNA being obtained – and the fact he sold his car eight days after the teenager's death.
"A combination of developments in DNA science and Shahidul Ahmed's own offending has cast a blinding light on a case that had been stone cold," he said.
"It has removed Shahidul Ahmed's own hiding place."
Michael Borrelli QC, defending, said in his closing speech that the Manning family had suffered the agony of a series of trials.
The teenager's boyfriend, Barri White, was convicted of her murder in 2002 and had his conviction quashed in 2007. He was cleared at a retrial the following year.
"Sympathy cannot play any part in your role as jurors," he said.
"A deep sense of suspicion that Mr Ahmed may have been involved is simply not enough."
He also questioned whether the hair belonged to Mr Ahmed, concluding: "You don't have to find who killed Rachel Manning, just whether you can be sure Mr Ahmed did.
"We submit you can't."
The judge is expected to begin his summing up to the jury on Thursday.
See on www.bbc.co.uk