See on Scoop.it – EVF NEWS FEED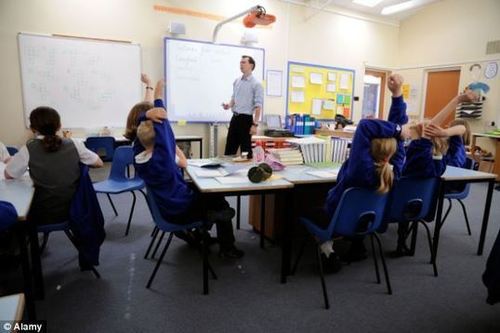 Education bosses blame immigration for adding to the strain on already crammed classrooms as The Mail on Sunday reveals thousands of children do not have a state primary school place for the new term.
A national survey found the families of more than 3,000 children who had been rejected by all their preferred schools had refused an offer of a 'last resort' primary often miles from their home.
The figures are compiled from information provided by 99 of 150 local education authorities. While the crisis, which means 250,000 new school places are needed by 2014, is mainly blamed on a baby boom, a number of councils outside the usual London pressure points say migration from Eastern Europe has worsened the situation.
In reply to a Freedom of Information request by this newspaper, Bradford said families 'new to the UK' were 'putting a great strain on already full schools'. Lincolnshire said it had experienced 'unexpected levels of EU migratory movement' which had put 'significant pressure on some areas'.
And a councillor in Wakefield, West Yorkshire, said the city's long-established Pakistani community was beginning to resent the impact of recent EU arrivals.
Conservative councillor Nadeem Ahmed said: 'Last year we put down the school I can see from my window as one of our choices but were rejected. We are dealing with a boom in babies but we also have an increase in Roma communities who have brought large families. Now it is the Pakistani community complaining that it is an injustice that they can't get school places.'
Education Secretary Michael Gove said: 'Labour were warned that they hadn't done enough to plan for a growing population and once more it's left to the Coalition to clean up the mess.'
Net migration rose last year from 153,000 to 176,000 and there has been a new surge from countries hit by the eurozone crisis.
Forty-eight of the 99 councils said they had children without a confirmed place, but that in nearly all cases they had fulfilled their obligations by offering at least one school. The majority without places were turned down for their preferred school, but rejected the alternative as poorly performing or too far away.
Many are opting for home education or independent schools.
See on www.dailymail.co.uk