See on Scoop.it – EVF NEWS FEED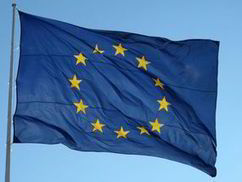 THOUSANDS of foreign students are skipping the country without paying their fees, leaving debts in excess of £52million.
Official figures show an increasing number of overseas students don't repay student loans. Many universities have debts going back over a decade, with most culprits coming from countries in the EU .
Five universities in the West Midlands and Staffordshire are owed a total of £6.46million by students from up to 67 countries. They are now employing debt collectors to hunt the defaulters.
The largest debt mountain is at the ­University of Wolverhampton: £3,778,672 owed by 1,885 students.
Finance chiefs there say the figure is so high because they write off bad debts only when they are certain they cannot be recovered.
Andy Holding, the university's finance director, said 99.5 per cent of all tuition fees are received without difficulty.
He added: "As far as non-EU students are concerned, we charge a £5,000 up-front deposit for these students before they can study with us. We continue to pursue debts overseas if it is economic to do so."
Staffordshire University is owed £391,472 by students from 19 countries. University spokeswoman Maria Scrivens said ­students not paying fees would be excluded and referred to a debt recovery agency.
The University of Birmingham is owed £1,054,586 by 420 students, with debts dating back to 2006/07.
Around two thirds of the debtors are from the UK or EU. The rest are international students. Spokeswoman Catherine Byerley said: "The percentage of students who fail to meet their fee obligations remains very small."
Birmingham City University is chasing £775,464 of debts run up by 332 people from 18 different countries. Some debts date back to 2003/04.
Aston University is owed £461,000 in fees from students from 44 countries.
Data from the Higher Education Statistics Agency for 2011/12, revealed in answer to a Freedom of Information question, shows 132,550 (5.3 per cent) of foreign students studying here were from other EU member countries while 302,680 (12.1 per cent) were from non-EU countries.
Students from the EU are as eligible for student loans of up to £9,000 as UK-born students. The loans can cover fees, accommodation and day to day expenses.
Tory MP Rob Wilson, a former education spokesman, said: "The Student Loan Company has been put in a very difficult position by the nonsense of the UK being forced to allow EU students equal access to financial support."
A total of £41million debt has been left by students who won't reveal where they are living or if they are earning.
Cyprus students borrowed £24million from the ­Student Loan Company, failing to repay £15million. Around £10million was owed by graduates from France, Germany and Poland. British students now living abroad are just as bad at not paying up and are in arrears of just over £28million.
See on www.express.co.uk