See on Scoop.it – EVF NEWS FEED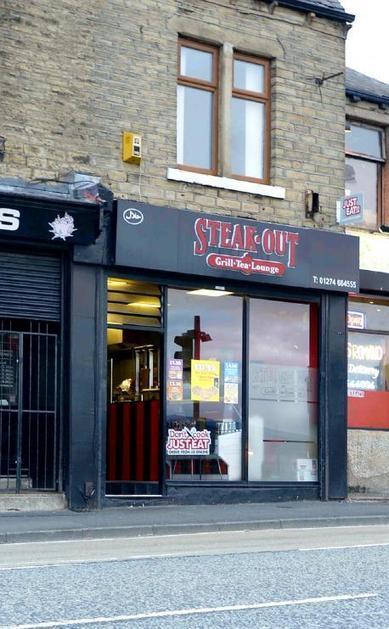 Bradford companies owing a total of £40,000 in fines after Border Agency raids looking for illegal workers have been named and shamed on the Home Office website.
Among them is Al Falah Supermarket in Manningham Lane, which owes £10,000, and AS Autos in Springmill Street, which owes £5,000.
China Rose in Great Horton Road owes £5,000, while Eurobangla Foods Ltd owes £10,000.
Manningham Fisheries, on Manningham Lane, owes £5,000, while Steak Out Grill House on Sticker Lane, owes £5,000.
All the companies were fined because of illegal workers found on their premises, and the civil penalties date from October 1, 2012 to December 31.
Those employing illegal workers are liable for a fine of up to £10,000 per illegal worker unless evidence is provided that the correct pre-employment checks were carried out, such as seeing a passport or Home Office document.
Safraz Gul, of AS Autos, said that it was not his fault because he put someone on trial for a day, who promised to bring their documentation in.
Mr Gul, who said he is paying his fine off at £200 a month, added: "I had told him I needed proof of passport and National Insurance and he said he would bring them in the next week."
Anhar Ali, manager at Al Falah Supermarket, said they were appealing their fine because he claimed student visas could be suspended by the Home Office internally without the employer's knowledge, and he just went on the passport and visas he checked.
"Employers should not be liable for suspended visas," he said.
A spokesman for Eurobangla Foods Ltd claimed that they were fined because a customer, in the chiller looking at a sheep carcass when the raid took place, was mistaken for an illegal worker.
The spokesman added: "We disputed this but couldn't prove they were just customers in our store.
"We started making payments four months ago and they, the Home Office, haven't updated their website."
A Home Office spokesman said: "Employers who take on illegal workers are both fuelling illegal immigration and undercutting businesses which play by the rules.
"Civil penalty notices are only issued where there is evidence businesses have employed illegal workers and have not carried out legally-required pre-employment checks.
"We are happy to work with businesses to let them know what checks need to be made on staff, but those who break the law should know that they will face heavy fines."
The news comes a day after caterers and other businesses were urged to destroy any meat they bought from a suspected illegal processing plant, West Yorkshire Lamb, Beef and Poultry Ltd, Unit 2, Iron Works Park, Bowling Back Lane, where five suspected illegal workers were discovered.
See on www.thetelegraphandargus.co.uk