See on Scoop.it – EVF NEWS FEED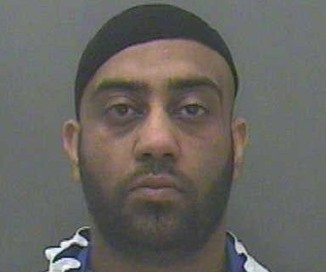 A 33 year old man from Blackburn has been sentenced to four years and nine months in prison for causing the death of a 21 year old man in the town by dangerous driving.
Tanveer Hussain, of Audley Range, was jailed today at Preston Crown Court after previously pleading guilty to causing death by dangerous driving and causing death whilst driving without insurance.
Around 12.35am on Saturday 15 October 2011, Imran Bavla and two friends were crossing Barbara Castle Way at the junction with Preston New Road.
As they crossed, Imran was hit by a red Audi A4 saloon being driven by Hussain. Mr Bavla died shortly after his arrival at hospital. Hussain was arrested at the scene and later claimed in interviews that the traffic lights at the junction were changing to green and he was travelling at no more than 35mph when the collision occurred. Hussain also claimed he was insured to drive the Audi on a motor trade insurance policy.
The police investigation found that the motor trade policy did not cover Hussain to drive the Audi. Collision investigators were also able to prove that Mr Bavla had been on the pedestrian crossing when he was hit and that Hussain had in fact disregarded a red traffic light signal and sped through at a speed of up to 63mph; the maximum speed limit was 30 mph.
Sergeant Patrick Worden said: "Our thoughts are with Mr Bavla's family and friends at this time and I hope that today's sentencing can begin to bring some closure for them. Hussain is beginning a prison sentence today because that night he chose to drive in a manner that gave complete disregard for the safety of members of the public. This incident highlights the most tragic consequences of driving dangerously and if you choose to drive in this way then you should be prepared to suffer the consequences."
See on www.blackburnlife.com