See on Scoop.it – EVF NEWS FEED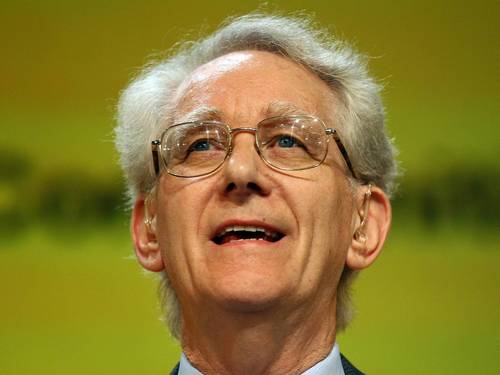 Former communities and local government minister mocks his party's regional policy in last election and claims Nazi-style checkpoints would have been needed to enforce it
Nazi-style employment restrictions could have been required in order to implement the immigration policy the Liberal Democrats fought the last election on, according to a former minister.
Sir Andrew Stunell mocked the regional immigration policy and raised the possibility that police checkpoints would have been needed to enforce it.
The former communities and local government minister, who helped negotiate the Coalition deal, now heads a working group drawing up a new immigration policy for the Lib Dems.
The BBC reports that he ruled out repeating the idea of a regional immigration policy, telling a fringe event at the party's conference in Glasgow, "How are you going to do that? Is everybody going to have an identity card? Are we going to have police checks?
"Or are they simply going to catch a coach down to London each week? It just doesn't work, I'm sorry. Perhaps we penalise employers who take on people who are only licensed to work in Yorkshire. You could do it.
"You could do it – of course the Germans did it in 1935 – but I don't know that that's exactly the route we want to go down."
His intervention was attacked by Julia Onslow-Cole, of the Migration Matters Trust, a cross-party campaign group, who told the BBC that it was perfectly possible to implement a regional migration policy. She claimed it would just be a matter of linking a visa to a specific job or company.
At the 2010 election, the Liberal Democrats pushed the idea of a regional points-based system "to ensure that migrants can only work where they are needed".
Sir Andrew said the system would not have worked, telling the fringe event, "Thank goodness we never had to put that into effect."
Elsewhere Lib Dem cabinet minister David Laws has criticised the Tories' immigration cap, a flagship policy, telling another fringe meeting that it was meaningless as it did not include EU migration, according to the BBC.
But he also also suggested to the audience that the Lib Dems, Labour and the Tories are much more in agreement on the benefits of legal immigration than is commonly thought.
"I actually think there is more understanding across all the parties about the benefits of legal migration," he said.
"I am not allowed to be indiscreet and discuss what happens around the cabinet table – but one of the things I find amusing, of all the conversations I hear about immigration in the coalition government, ignoring the input of Liberal Democrat ministers, it's most usually Conservative ministers complaining about the impact on our economy of the Home Office and immigration control in not letting high value economic migrants into the country.
"Theresa May (the Home Secretary) gets far more grief from Conservative colleagues about the issue of impediments to economic immigration than she does about defects in the immigration system in terms of keeping people out."
See on www.independent.co.uk