See on Scoop.it – EVF NEWS FEED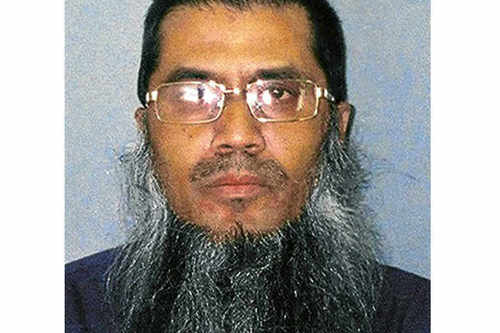 A businessman who raped a woman in a Telford hotel after meeting her on the internet has had his "unduly lenient" jail sentence increased to nine years.
The Court of Appeal increased the six-and-a- half year sentence imposed on Husaini Master by Judge Peter Barrie at Birmingham Crown Court in July.
The decision to increase the sentence to nine years was today welcomed by both the Solicitor General and West Mercia Police.
Solicitor General Oliver Heald said: "Husaini Master groomed two young women through Facebook. He took them to hotel rooms and, having plied them with alcohol and drugged them, he sexually assaulted them whilst they were unconscious, vulnerable and defenceless. A further aggravating factor was the use of his mobile telephone to film and photograph the offending.
"He then pleaded not guilty to his crimes, and put his victims through the ordeal of giving evidence in court, causing them further distress.
"I am very reassured that the Court of Appeal has found that a sentence of six-and-a-half years was unduly lenient, and replaced it with one of nine years."
DI Mike Nally, of Telford CID, said: "We are very pleased the sentence has been increased as these were truly despicable offences."
Master, 52, of Bradford, was found guilty of rape and two counts of sexual assault after a six-day trial at Shrewsbury Crown Court in June.
But three senior judges at London's Court of Appeal yesterday upheld a bid by the AttorneyGeneral, Dominic Grieve QC, to have Master's "unduly lenient" jail term increased.
Master's first victim was a 21-year-old woman whom he coaxed to a meeting in the north east.
Later, he met a 28-year-old woman in Telford after another Facebook approach. He took her and her friend to a hotel room, insisting that he pour them drinks. After her friend left the woman started to feel "drowsy and nauseous".
She began drifting in and out of consciousness and Master sexually assaulted her and photographed her on his phone.
Appearing for the Attorney General yesterday, Tom Little said the sentence was not "just and proportionate", arguing that Judge Barrie took too low a starting point.
Lord Justice Pitchford, sitting with Mr Justice Blake and Mrs Justice Carr, said: "The appropriate total sentence could not properly have fallen below nine years' imprisonment for this offending as a whole."
The case emerged from inquiries during Operation Chalice – an extensive investigation by West Mercia police into the sexual exploitation of teenage girls in Shropshire which led to eight Telford men being convicted and jailed.
See on www.shropshirestar.com