See on Scoop.it – EVF NEWS FEED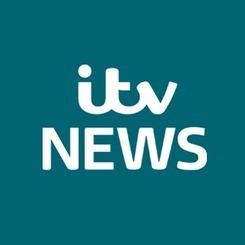 Two men are due before magistrates charged with offences relating to the sexual exploitation of children in Bristol.
Said Zakaria (also known as Target) who is 21 and from Easton, Bristol, has been charged with being engaged in sexual activity with a girl 13-15 and rape of a girl aged 13-15.
Gama Mohammed (also known as G) who is aged 32 and from Whitehall, Bristol, has been charged with rape and paying for the sexual services of a child.
Police say they are working to follow up every line of enquiry and ensure that victims are supported.
They have this message to possible victims:
"We understand though that reporting something to the police can be a bit daunting so if you think you are or have been a victim, and don't want to talk to us right now, please don't hesitate – talk to a parent or teacher or someone else you can trust.

And if you do come straight through to us, I promise we'll listen, support you and take what you have to say absolutely seriously.
– DCI CAROLYN BELAFONTE, AVON & SOMERSET POLICE
You can ring the officers on Operation Brooke on 101.
See on www.itv.com