See on Scoop.it – EVF NEWS FEED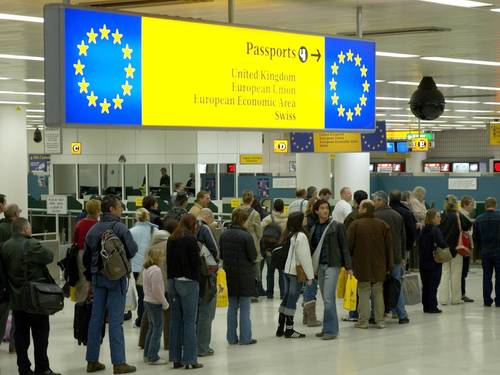 A poll of Western countries has found that immigration is seen as a bigger problem in the UK than anywhere else.
It also found that Britons hugely overestimate the number of immigrants in the country – guessing on average that 31 per cent of the population were immigrants when the actual figure is 12 per cent. Britain also has the most people who believe there are "too many" immigrants in their country, standing at 55 per cent – but this is down from 57 per cent in 2011.
The Transatlantic Trends survey was conducted in June, and questioned 1,000 people in each country. According to, it found that 64 per cent of Britons said immigration was more of a "problem" than an opportunity for the country. This was down from 68 per cent in 2011, and compares with half of those surveyed in France, 46 per cent in Italy, 44 per cent in Spain, and 32 per cent in Germany.
But the findings also showed that 63 per cent of UK respondents agree that "immigrants enrich our culture" and that 55 per cent of them thought the children of immigrants integrated well – and 48 per cent for first-generation immigrants.
Sir Andrew Green, chairman of MigrationWatch UK, an anti-immigration pressure group, told The Times: "After net foreign immigration of nearly four million under the previous government, it is absolutely no surprise that public opinion should react in this way.
"It is absolutely essential for any British government now to get a grip of the scale of immigration before these negative numbers go any higher."
Meanwhile Ruth Grove-White, policy director at the Migrants' Rights Network, said: "This poll tells a more positive story than it may seem. While Brits remain concerned about immigration, we are broadly optimistic about being a diverse society.
"It is unsurprising that many of us think 31 per cent of the population are migrants, given the volume of hostile public debate about immigration and its impacts."
On Tuesday, the Liberal Democrat Business Secretary Vince Cable said Britain is developing an "absolutely toxic public opinion" on immigration.
Addressing his party's annual conference, he warned the coalition government against inflaming anti-immigrant sentiment with draconian policies.
See on www.independent.co.uk