See on Scoop.it – EVF NEWS FEED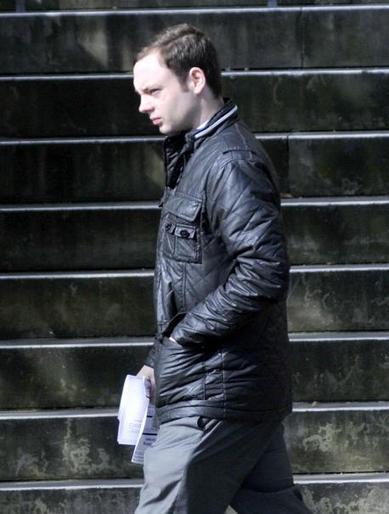 A DRUNKEN yob who urinated on a Bolton war memorial has been branded "despicable" by magistrates.
Daniel Orrell, of Lobelia Avenue, Kearsley, was sentenced yesterday at Bolton Magistrates' Court.
The 24-year-old had earlier pleaded guilty to an act of outraging public decency when he committed the act in Nelson Square, on July 27.
Sentencing Orrell, chairman of the bench, Norman Morlidge, said: "We take this as a despicable offence which does offend public decency. To urinate in a public place is an offence in that it offends people. However, to do it on a war memorial is incredibly offensive to all those veterans who gave their lives for this country."
And the Royal British Legion has described the crime as "disgusting".
Police on foot patrol in Bolton town centre found Orrell at just after 1am close to the memorial in Nelson Square.
Officers could see his trousers were undone and a "large volume of urine running down the stone wall" of the memorial.
Prosecuting Simon Leong said: "When they realised what had just taken place they were both appalled and outraged by Orrell's action, and he was arrested. When he was arrested he said to the officers "prove it, prove it".
A shame-faced Orrell told the court he was drunk at the time of the incident.
He added: ""I had consumed an excessive amount of alcohol and it was a completely stupid thing that I did. There is no excuse for what happened. To urinate in a place like — there is no excuse."
Orrell was fined £250 and ordered to pay £85 court costs.
Mr Morlidge said: "You are a man of good character and it's a great shame that you have been brought before this court. You are a man of 24 years of age with an impeccable record.
"We considered a community order with unpaid working but we take into account your guilty plea, your genuine remorse and that it's something you will never do again."
Speaking after the hearing, former soldier and chairman of the Farnworth and Kearsley branch of the Royal British Legion, Alan Wright, from Little Lever, slammed Orrell's actions.
He said: "It's not acceptable under any circumstances. It's disgusting, there's no other way of describing it.
"People urinating anywhere in public, they should be prosecuted."
See on www.theboltonnews.co.uk