See on Scoop.it – EVF NEWS FEED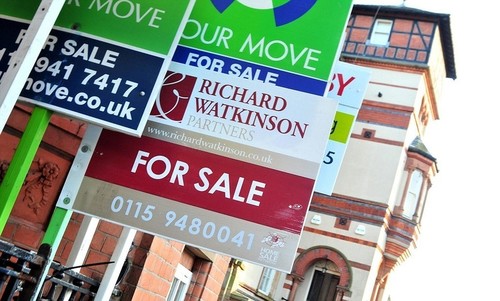 Areas with many migrants suffer from lower prices, claims economistDerelict properties and crowded homes cause fall, he added
A new economic study claims that houses in areas with high numbers of immigrants are losing their value.
Dr Nils Braakmann, from Newcastle University, says people leave areas as immigrants move in and as a result properties are left empty and fall into disrepair, pushing down value.
He added that migrants from poorer countries often live in crowded conditions as it's cheaper, depressing values because demand will not outstrip supply.
His observations clash with those of other experts, who claim that high levels of migration from eastern Europe have caused prices to rise.
Dr Braakmann's research looks at specific areas, as opposed to national trends.
London is the destination of choice for migrants and has the biggest housing affordability problem in the UK, so high volumes of new arrivals in the capital may help keep housing more affordable than it would be otherwise.
The new data reinforces findings in a paper by Filipa Sa, of Trinity College Cambridge, which compared employment figures with Land Registry records.
Sa found immigration equal to one per cent of a local population was mirrored by a 1.6 per cent fall in property values. This was because 0.9 per cent of the locals, usually wealthier people, sought new pastures.
Jonathan Portes, director of the National Institute of Economic and Social Research, told the Daily Express: 'Dr Braakmann's research suggests immigration has a modest balancing effect on house prices.'
Home Secretary Theresa May has previously stated house prices would fall by 10 per cent over the next two decades if net migration was cut to zero.
IGRATION AND HOUSE PRICES: FACTS AND FIGURES
Until the mid-1990s, immigrants accounted for less than eight per cent of the working age population in the UK. Today, they account for more than 12 per cent.
At the same time, average house prices have grown from just over £60,000 in 1995 to over £160,000 in 2010.
However, an inflow of immigrants equal to one per cent of the local population reduces house prices by 1.6 per cent.
An immigrant inflow equal to one per cent of the local population leads to a native outflow equal to 0.849 per cent of the local population.
See on www.dailymail.co.uk