See on Scoop.it – EVF NEWS FEED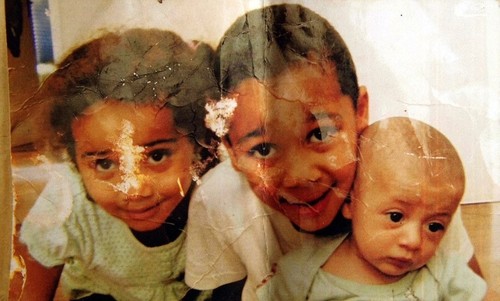 Written by the world's most wanted woman, it is a chilling manifesto for terrorism.
'White widow' Samantha Lewthwaite spells out over nine scrawled pages her need to murder disbelievers and incites others – including her children – to do the same.
The crumpled A4 manuscript was found in a Kenyan safe house in which she and fellow Islamic extremists were planning an attack on two hotels and a shopping centre.
Police also discovered spent AK-47 cartridges and photographs of the 29-year-old's four children.
The document shows she is grooming them to follow in the footsteps of their father, 7/7 bomber Germaine Lindsay.
Lewthwaite is accused of being behind a foiled terror plot against Western tourist targets in Kenya in Christmas 2011 and a grenade assault on a bar in the Indian Ocean resort of Mombasa last year.
The Muslim convert is also linked to the Westgate Mall massacre in Nairobi in which at least 67 people were killed last month.
Days after the atrocity, Interpol issued an arrest warrant describing her as 'dangerous' and seeking her over the earlier Mombasa case. Her two younger children, five-year-old Abdur-Rahman and Surajah, three, are thought to be the product of a relationship with London-born terrorist Habib Saleh Ghani.
See on www.dailymail.co.uk