See on Scoop.it – EVF NEWS FEED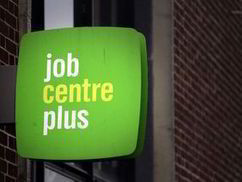 FRESH anger over the soaring cost of benefits tourism erupted last night after a leaked document revealed the ­Govern- ment has no record of the number of European Union immigrants claiming welfare in Britain.
The Home Office document makes clear ministers cannot state how many EU nationals are being paid taxpayer-funded benefits "over a given period".
They are also unable to provide figures on EU migrants making fraudulent claims.
The admission fuelled concerns about a new influx of migrants seeking UK handouts when millions of Romanians and Bulgarians get new rights to live and work in Britain next year.
The eight-page Whitehall document was in response to a Brussels demand for evidence to back up claims by Home ­Secretary Theresa May that some migrants are abusing EU freedom-of-movement laws and putting an "unacceptable burden" on UK taxpayers.
In answer to queries from the European Commission, the Home Office said: "We consider that these questions place too much emphasis on quantitative evidence. The UK does not currently impose a ­registration requirement upon Union ­citizens who enter the UK and exercise free movement rights."
Matthew Sinclair, of the TaxPayers' Alliance, called the admission "deeply worrying", while Ukip leader Nigel Farage said: "It is hard to know if the Coalition Government is farcically incompetent or would rather just not know."
Tory MP Douglas Carswell described the lack of information on benefit tourism as "mind numbing". He said: "All these acres of officials and no one thought to collect this basic information. The British state seems Byzantine in its ineptness."
Official figures show there are about 2.3million EU migrants living in Britain, including 155,000 new arrivals last year.
The Department for Work and Pensions said a proposed overhaul of the ­benefits system would improve the collection of data on claimants.
See on www.express.co.uk