See on Scoop.it – EVF NEWS FEED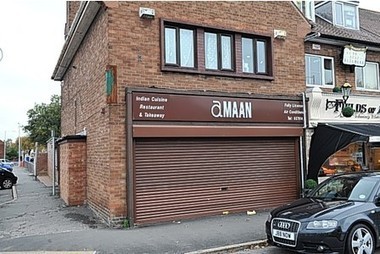 FIVE men have been arrested after a raid on an Indian restaurant.
The workers, from Bangladesh, were arrested for immigration offences following the Home Office operation.
Acting on intelligence, UK Border Agency officers visited Amaan Restaurant in Hull Road, Anlaby, on Thursday evening.
Four of those arrested, aged between 25 and 42, were found to have overstayed their visas while the fifth is an 18-year-old failed asylum seeker.
Four of the men were found working in the restaurant and another was located in an upstairs accommodation room.
All five men are now detained pending their removal from the country.
The owners of Amaan will be served with a civil penalty notice for employing the four illegal workers.
This means they will be fined up to £10,000 per illegal worker, unless proof is provided that the correct right to work checks were carried out, such as seeing a Home Office document or passport.
The restaurant was also forced to close as there were only six staff on at the time.
It is the third time the restaurant has been raided.
In May, two workers were arrested in front of diners after a raid by police and border officials.
The Bangladeshi men, aged 47 and 23, were led away after being arrested on suspicion of staying in the UK after their visas had expired.
In January 2011, five Bangladeshi men were arrested – two for overstaying their visas, two for illegal entry into the UK and the fifth was a failed asylum seeker with no permission to work.
The operation came on the day the Government published the Immigration Bill, which carries a number of proposals to clamp down on illegal working and rogue employers.
These include potentially doubling the maximum penalty for those using illegal labour to £20,000 and making it easier to enforce unpaid debts in the civil courts.
The Government is also planning to simplify the right to work checks to make it easier for compliant employers to fulfil their responsibilities.
Immigration Minister Mark Harper said: "Illegal working encourages illegal immigration, undercuts legitimate businesses and is often associated with exploitation.
"The existing illegal working regime isn't simple enough – the penalties have remained the same since 2008 and don't provide a sufficient deterrent.
"It is also too easy for companies to evade paying them.
"New legislation will increase the penalties for rogue businesses, make it easier to enforce payment, while also making it easier for legitimate businesses to verify individuals' right to work."
See on www.thisishullandeastriding.co.uk