See on Scoop.it – EVF NEWS FEED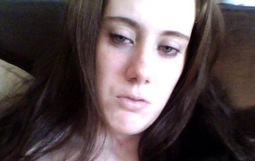 Mo Ansar Mohammed Shafiq and Tommy Robinson are in terror at vile and believable Al Shabaab UK death threats made via a terror video released yesterday 16/10/2013 (awaiting link). Mo Ansar, Mohammed Shafiq and Tommy Robinson are three outspoken critics of militant Islamism. They are now living in fear of kidnap, execution and assassination by white widow Samantha Lewthwaite's Al Shabaab (UK). Hundreds of foreign fighters have come to the UK over the past years, with a significantly increased number of suspected Al Shabaab over the past year. Somalia appears to be the main base of the extremist militant group, cities across the UK, including Bristol, Birmingham and London, have become regional power bases. There are serious concerns that a campaign of terror could break out, should highly dangerous individuals linked to the terror group obtain the weapons and backing they have been calling for. It is perfectly likely that initially this would be conducted against moderate and conservative Muslims, in order to instill fear, and a hard form of Islamic rule. It is thought that a terror cell has been instructed to locate and eliminate the three men mentioned above.
The terror video detailing the threats was released online, which resulted in the above mentioned men being informed by UK police about the threats to their life. So far I have been unable to obtain a copy of the video, which appears to have been eliminated from the UK interweb.
Armed security is to be provided by the UK government to protect Mo, Mohammed and Tommy (though Tommy Robinson has stated that no protection is being offered to him). This new development is related to the Woolwich beheading incident, which is now being linked to Samantha Lewthwaite and her Al Shabaab UK organisation. There is a fear within the police force and secret security services that she has now returned to the UK, in order to direct a campaign of terror bombings and executions. Presumably the intent would be to instill fear into the
Muslim communities across the UK, radicalize law-abiding persons, and create a Sharia controlled sub culture. Long term the plan may well be to wage war against the English, overthrow the Monarchy and establishment, and create a new Islamic state. Of course this is highly unlikely, and the British people are more than capable of defeating this potential threat. It is important that persons of all religions and backgrounds now come together to oppose what is set to be a sustained campaign to instill fear, and divide us.
Whilst I am not suggesting that the UK is going to descend into all out war immediately, I believe there is now a very real possibility of seeing a sustained wave of terror related attacks. Over the coming weeks people should remain calm, but highly vigilant. Al Shanaab I believe was founded in Somalia, but the ideology has spread worldwide. In effect they should be seen as being natural allies to Al Qaeda and other terror organisations. We have to realize that the tools are easily available for bombing and armed attacks from terrorists, within our midst. We just have to look at the recent Kenyan mall attacks to understand how easy it is to cause mass death and destruction, with just a few hardened radicals.
Over the past few years Britons have to an extent forgotten about the dangers of terrorism. The security services have done a fine job in protecting us from danger. Now I believe there is an increased threat. Over the coming days I expect to see members of parliament speaking out about the increased level of danger. It could be that we are entering a prolonged period of extremism.
The white widow Samantha Lewthwaite is an interesting character and someone who has been reported on a great deal over the past weeks. If rumors are to be believed, she has re-entered the UK. Reports that she is now a leading figure within Al Shabaab lead us to the natural presumption that there is some kind of rebellion or campaign being planned against UK citizens. She appears set to become the figurehead of Al Shabaab UK, which has for some time been recruiting UK Muslims to fight its foreign wars.
The death threats against Mo Ansar, Mohammed Shafiq and Tommy Robinson were brought to their attention by the police, who will now be looking at ways to protect the men and their families from harm. Sadly without firearms there is little the men can do to protect themselves from danger when outside of their homes, owning a firearm in the UK is quite rare, though a licence for a shotgun or rifle can easily be obtained, to be kept within your home.
Wearing body armour like a bullet proof vest could benefit these persons, but if there was to be a bomb or kidnap attempt, that is something which requires additional planning to minimize the risks. Twitter is set to become alive today with talk of the threats against those who speak out against extremism. Lets pull together, stay strong, and be alert, it is only a matter of time before something big happens.
See on protectyourself.cc