See on Scoop.it – EVF NEWS FEED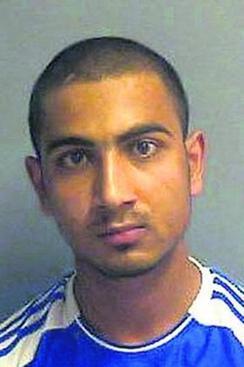 A 17-year-old suspected rapist was last night wanted by police after not attending a court hearing.
Ismail Dilsoz, from Headington, pictured, is accused of raping a 14-year-old boy. He was due to appear at Oxford Crown Court yesterday but did not turn up.
Reporting restrictions were lifted by Judge Mary Jane Mowat so thatThames Valley Police could appeal for anyone who sees him to call 999.
Dilsoz was due to appear in court alongside Ghausel Tarakhail, 19, of Cowley Road, Oxford, and Iztullah Qudrat, 18, of High Cross Way, Headington.
Tarakhail and Qudrat are accused of engaging in sexual activity with the boy.
The crimes are alleged to have taken place in Oxford from May to July this year.
See on www.oxfordmail.co.uk