See on Scoop.it – EVF NEWS FEED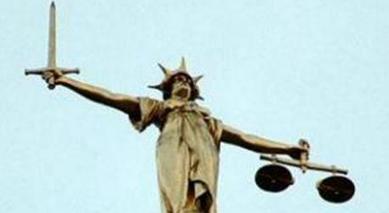 A sex pest who molested a teenage girl has failed to convince top judges he should not face deportation to Afghanistan after his release from prison.
"Arrogant" Abdul Mehri, aged 26, repeatedly demanded oral sex from a 16-year-old girl before cornering her and trying to put his hand down her pants.
Mehri, of Tildsley Street, Great Lever, was jailed for six months at Bolton Crown Court in January after he was convicted of sexual assault.
Judge Steven Everett also recommended Mehri be deported back to his homeland after serving his term, saying his continued presence in the UK would be of "potential detriment to this country".
Today, three senior judges at London's Appeal Court rejected a bid by the sex attacker to quash that recommendation, saying his challenge had been brought too late.
Lord Justice McCombe said Mehri confronted his young victim in a bathroom and asked her for oral sex repeatedly.
When she refused, he put his hand on her knees and then tried to force himself into her underwear, before she escaped.
The victim eventually told her mother about the attack and police were alerted. Mehri was arrested and refused to answer questions, denying the attack in a prepared statement.
The author of a pre-sentence report said that Mehri, who arrived in the UK in 2005 but spoke limited English, showed "no insight" into the suffering he had caused his victim.
On jailing Mehri, Judge Everett branded him arrogant, telling him: "You saw your victim as an easy target and a way to fulfill your sexual needs without transgressing your religious beliefs."
He said Mehri's attack must have been terrifying for his victim. "The message must go out to you and others like you that, if you take advantage of young women in this way, you will go to prison," he added.
The judge concluded by labelling Mehri's continued presence a "potential detriment to this country" and recommending him for deportation on release.
On appeal, his lawyers argued today that the judge had insufficient information on Mehri's background to rule that ought to be booted out of the UK.
But Lord Justice McCombe, sitting with Mr Justice Wyn Williams and Mrs Justice Patterson, said Judge Everett "was in a very good position" to decide for himself whether Mehri deserved to stay in Britain.
He added that, in any event, Mehri's challenge had simply been brought too late. "In our judgment, no grounds have been been submitted for giving an extension of time. The extension asked for is a long one.
"For these reasons, we refuse this renewed application," the judge concluded.
See on www.theboltonnews.co.uk