See on Scoop.it – EVF NEWS FEED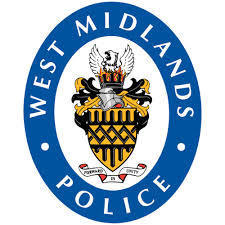 POLICE hope the conviction of an 'honour' killer – jailed for torching his home over fears his daughter's wedding plans would shame the family – will prompt other victims of honour-based abuse to speak out.
Mohammed Inayat was jailed for life yesterday (30 Oct) after being convicted of setting a fatal house fire at his Tyseley home in which his wife Naika died and a daughter suffered horrific burns.
Jurors were told he started the April 17 fire deliberately – dousing several rooms and hallways in petrol – on learning of his 30-year-old daughter's plans to re-marry and move abroad to be with her lover.
Birmingham Crown Court heard how their father-daughter relationship broke down when she divorced her forced-marriage husband – a ceremony arranged in Pakistan to secure a UK visa for her spouse – several years ago.
And when 56-year-old Inayat heard of her hopes of tying the knot again he responded angrily – saying the "love marriage" would dishonour the family – and kicked out at the bride-to-be during one row and on another occasion threatened to have her killed.
Sergeant Trudy Runham (pictured) has spent many years spearheading West Midlands Police's drive to educate people about 'honour-based' abuse and forced marriage with a view to increasing the level of reporting.
She says the case highlights how disputes over family honour can quickly escalate into criminal acts that sometimes have fatal consequences.
She said: "This was a horrific case and the lengthy sentence handed to Inayat shows just how seriously the criminal justice system treats so called 'honour' based violence.
"This is another tragic example of how the deluded, twisted concept of honour can bring such harm and destruction to those who allegedly undermined what Inayat believed to be the correct code of behaviour.
"As a husband and father, Inayat was the very person who should have protected his wife and daughters from harm, but instead he plotted their killings. His family's only crime was to reject Inayat's decision to force his daughters to marry and to make their own choices in the way they wanted to live.
"Honour-based violence and forced marriages know no boundaries in terms of geography, culture or class and it's not just happening in the West Midlands but also nationally and internationally. These issues are deep-rooted and ingrained and are mistaken for being religious and cultural beliefs. However, no religion supports the notion of forced marriage or honour based violence.
"We are committed to raising awareness of these issues and to support victims to escape the unwanted and abusive life that is forced upon them. The actual forced marriage ceremony itself is often just the start of a lifetime of misery that can follow for the victim who could then be the subject of sexual assaults, emotional and physical abuse and lack of freedom."
West Midlands Police is currently running a campaign aimed at ensuring victims of honour-based abuse and forced marriage are given the best possible support when they come forward. As part of Operation Sentinel officers within the force have been receiving specialist training from the charity Karma Nirvana.
It is hoped the initiative will encourage more victims to come forward and also help professional people – such as health practitioners, care workers, licensees, teachers and taxi drivers – to recognise the signs of crime.
DS Runham added: "Very soon, forced marriage will become a criminal offence and for the first time ever, victims will be able to tell those that are trying to force them into a marriage which can often be their parents, grandparents, cousins and extended family, that what they are doing is illegal and against the law. It is hoped that this will act as a huge deterrent and will provide further safeguards and support for the victims through the criminal justice system."
Anyone who is worried about honour-based abuse or who believes that they may be forced into marriage is urged to call the charity Karma Nirvana on its Honour Network Helpline, free and in confidence, on 0800 599 9247. Alternatively, call the British Foreign Office Forced Marriage Unit on 0207 008 0151.
See on m.west-midlands.police.uk