See on Scoop.it – EVF NEWS FEED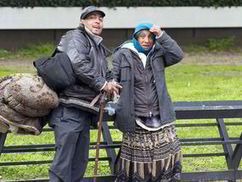 THE Crusade launched by the Daily Express yesterday to prevent a new surge of European immigration to Britain has already won massive support.
More than 12,000 people have already signed our petition calling on the Government to keep controls on Bulgarian and Romanian workers coming here.
Our telephone switchboard and website were also inundated with expressions of support.
And in a further indication of the strength of public opposition to large-scale immigration, 98 per cent of readers taking part in a snap Daily Express phone poll agreed that Britain "should close its borders to ALL new migrants".
Strict controls on EU migrants are due to lapse at midnight on December 31.
Prime Minister David Cameron says that we are obliged like other European Union member states to lift these restrictions.
They were imposed when Bulgaria and Romania joined the EU in 2007 and were designed to put a strict limit on their citizens' rights to work here.
But campaigners estimate that as many as 70,000 a year could move here from the two countries once the controls are lifted.
Our petition urges Mr Cameron to defy the EU and insist that Britain will keep the restrictions in place.
Yesterday, the Prime Minister's official spokesman indicated that although Mr Cameron firmly believed it was right to put the controls in place in 2007, he did not see any scope for extending them beyond the New Year deadline.
The spokesman said: "They are transitional controls and they do come to an end."
Stressing the Government had acted to reduce the pressures of immigration, he added: "The Prime Minster would say that more widely we need to bring net migration down. And we have a policy as a Government of doing that."
See on www.express.co.uk