See on Scoop.it – EVF NEWS FEED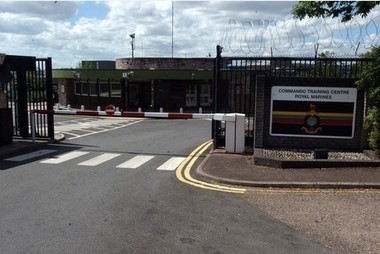 A training Royal Marine claims recruits are regularly turned away by clubs in Exeter and refused entry.
Ministry of Defence restrictions prevent the recruit, based at Lympstone Commando Training Centre, from giving his name.
But the 25-year-old, who is nearing the end of his training, claimed he has recently been told by doormen at Club Rococo, in Mary Arches Street, and Arena Nightclub, in Summerland Street, that he couldn't come on realising he is a member of the Armed Forces.
The clubs' management did not respond to the Echo's attempts to contact them about the claims.
A city council spokesman reiterated a statement made last year confirming the issue of military personnel drinking in licensed premises has been a source of contention in Exeter for many years.
The recruit told the Echo they are still facing problems in Exeter.
"We're not any different from anyone else," he said.
"I started experiencing problems as soon I moved here a few months ago. And when it started happening we then heard it was nothing new and it's been going on for years.
"It doesn't just happen when we're in a group, rarely do I try to get in anywhere with more than two others."
He said he doesn't experience problems everywhere, and some pubs and clubs are accommodating to recruits.
But he claimed last weekend he and two friends tried to get into Club Rococo and were refused entry. And around four weeks ago he was with his girlfriend and claims he was refused entry to Arena Nightclub.
"On both occasions I was asked for ID," he said.
"And when the doormen realised I was not from around here and then asked if I was in the Forces. When I said yes, they said I couldn't come in."
He said marines are clean shaven with short hair and are easy to identify.
"We should be treated the same as everyone else," he said. "It's frustrating, you feel you're being persecuted and we don't know why."
Last spring a lance corporal based at the marine camp launched an online petition which called for a ban on pubs from "discriminating against armed forces" by not letting them in. It attracted 10,649 signatures.
The 35-year-old marine from Exeter said he and his colleagues have experienced problems in many city nightspots.
He said common responses made by doormen to the marines include it being for their own protection in case civilians start a fight with them.
He said that recruits' training is very pressurised and it's important for them to relax with a night out with their friends.
"Training is both mentally and physically demanding," he added. "A lot of them go out to have a couple of drinks but end up in McDonalds and then coming back to camp early because they can't get in anywhere."
A city council spokesperson, added: "Someone's occupation is not a characteristic covered by the Equality Act 2010 so marines would not be protected by that legislation and it is the right of a trader to permit or restrict access to their premises without reason.
"The council encourages traders to exercise this right diligently and fairly and to avoid refusing a law-abiding person access, merely because of their occupation."
See on www.exeterexpressandecho.co.uk