See on Scoop.it – EVF NEWS FEED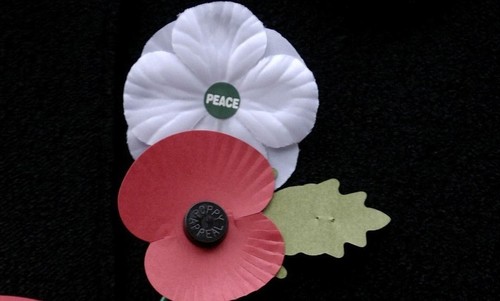 War veterans condemned the Heritage Lottery Fund yesterday for funding pacifists while refusing to support a school poppy project.
The Peace Pledge Union, which distributes controversial white poppies, was awarded a £95,800 grant for a project to honour conscientious objectors.
It follows the lottery fund's refusal to fund a £92,200 Royal British Legion scheme to help children seed millions of poppies.
They were intended to flower in honour of Britain's fallen servicemen during next year's First World War centenary commemorations.
Graham Mentor-Morris, a former Royal Artilleryman who submitted the lottery bid for the legion's Greenhithe and Swanscombe branch in Kent, condemned the lottery decision as 'incredibly wrong'.
'Some 16 million people died in the First World War and they are not being respected,' said Mr Mentor-Morris, 58, who served in the Falklands and Northern Ireland.
'I feel there was a genuine lack of understanding and respect from the Heritage Lottery Fund. They failed to see the bigger picture.
'The campaign that we tried to seek funding for would have involved people from all walks of life, from children as young as three to people as old as 103.
'I don't want to sound bitter, but if you look at the Heritage Lottery Fund they support the trendy things.'
Simon Weston, the Welsh Guardsman badly burned in the Falklands War, said he found the decisions hard to reconcile.
'Why is remembering conscientious objectors any more worthy than teaching school children about World War I?' he said.
'People have died to let these people [pacifists] have the rights and freedoms to hold these views.
'It seems that the smaller crowd gets the biggest voice. You can be in the majority and be ignored.'
The Peace Pledge Union was founded in 1935 and its members led anti-bombing campaigns during the Second World War.
Its 'white poppy project' is intended to honour the 16,000 conscientious objectors who refused to bear arms during the First World War. Many were jailed for their beliefs.
The project will include the production of new online materials, a range of school activities, public events and an exhibition.
The 2014 Real Poppy project, which has the backing of the Prime Minister and the Prince of Wales, will go ahead after DIY chain B&Q stepped in with the money.
The Heritage Lottery Fund said it had not been able to fund the seed project due to 'high demand'.
Carole Souter, its chief executive, said: 'It is disappointing that we were unable to support the Greenhithe and Swanscombe application for a Kent-based project to sow poppies across the county.
'Demand for our funds is high and we unfortunately cannot fund every application.'
A spokesman for the fund said it was committed to helping people learn about the First World War and has awarded more than £34million for projects marking the centenary.
See on www.dailymail.co.uk