See on Scoop.it – EVF NEWS FEED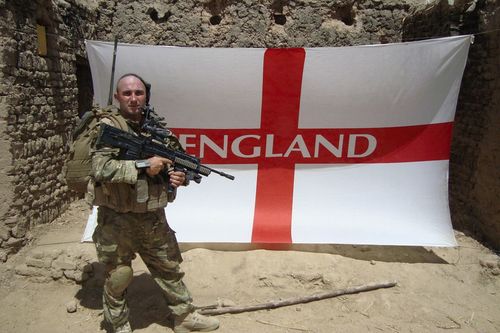 Sergeant Rick Clement, who lost both his legs in a blast in Afghanistan, urged servicemen and women to give World War II veteran Harold Jellicoe Percival "the send off he deserves"
A injured soldier is leading an online campaign urging servicemen and women to turn out to honour a World War II hero who has no one to attend his funeral.
Sergeant Rick Clement, who lost both his legs in a blast in Afghanistan, made an emotional appeal to give former Bomber Command veteran Harold Jellicoe Percival "the send off he deserves" on Armistice Day.
Mr Percival died in a nursing home in St Annes, Lancashire, last month, aged 99.
A notice in the local Lytham St Annes Express newspaper highlighted the veteran's heart-rending case.
It read: "A single man, Harold has no close family who can attend his funeral. He served in RAF Bomber Command as ground crew during the Second World War.
"Any service personnel who can attend his funeral service would be appreciate."
Sgt Clement, who served with the First Battalion the Duke of Lancaster's Regiment, took to Facebook to rally his fellow troops.
He wrote: "I need a big favour from any military or ex-serving members. This fallen solider at 99-years-old is having a funeral on Monday and he has no family to attend.
"If you're in the area, give him the send off he deserves. This guy needs and deserves your help."
His campaign has gone viral with hundreds of social media users sharing the appeal.
Comedian Jason Manford shared the death notice in a tweet, which was picked up by the RAF Benevolent Fund, who vowed to attend in uniform.
hose involved in organising the funeral say they have been contacted by veterans' groups and other military supporters keen to acknowledge Mr Percival's career.
Edmund Jacobs, of Roland L Whitehead and Daughter funeral directors, said: "We're hoping a few faces will turn up and show their support for a war hero.
"It doesn't sit well with me that somebody who has served their country can be forgotten about, that his service can go un-noted.
"I am sure he would have had a few stories to tell."
Mr Percival was one of four siblings but lived a "nomadic lifestyle" after leaving the RAF at the end of the war.
He lived in Penge, south London, before joining the RAF.
He was based in the north west of England and became part of the ground crew which helped with the Dambusters, the squadron which was initially formed to destroy dams in the Ruhr valley in Nazi Germany.
After working in Australia, he later retired to England and lived at the Alistre Lodge Nursing and Care Home in Lytham St Annes.
He was a distant relative of former British prime minister Spencer Perceval, who was shot dead by a bankrupt broker, John Bellingham, as he entered the House of Commons, in 1812.
Matron Janet Wareing said: "Harold was a lovely character, very strong-willed and independent.
"He was quite a private man, and he loved reading his Daily Telegraph every morning.
"We have already been contacted by military veterans who are intending to come, even though they have never met him.
"We've been told one group is looking to bring around 200 people to the service, which would be fantastic."
Davis Boothman, secretary for the RAF Association Layland branch, said he would ring friends and colleagues in an effort to gain additional support.
He said: "We normally do try and make a showing at these times.
"It is important that we remember people like Harold – they are part of us."
Mr Percival's funeral will be held at Lytham Park Crematorium at 11am on Monday, November11.
See on www.mirror.co.uk