See on Scoop.it – EVF NEWS FEED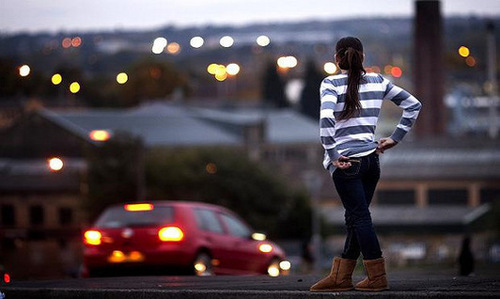 This list is compiled based on definitions provided by Andrew Norfolk, The Times, 5 January 2011:
"The 17 cases identified by The Times which showed a pattern of exploitation"
http://www.thetimes.co.uk/tto/news/uk/crime/article2863078.ece
Andrew Norfolk won the Orwell Prize for Journalism for his reporting on grooming gangs. He was the only journalist who provided expert testimony to the House of Commons select committee, in their (2012-2013) investigation into the grooming gangs. This parliamentary investigation (published June 2013) concluded that it "would certainly seem to be the case" that most of grooming gangs are muslim. http://bit.ly/13sh94D See p.52.
trial first2nd name/datelocationnamesurnameNov 1997LeedsMohammedNaim RashidNov 1997LeedsAbidHussain SadiqueFeb 2005KeighleyShabirAhmedFeb 2005KeighleyMunwarKhanApr 2006BlackpoolSandeepChauhanApr 2006BlackpoolPuppyParmarJun 2007OldhamShahzadMasoodJun 2007OldhamMohammedSulemanAug 2007BlackburnZulfqarHussainAug 2007BlackburnQaiserNaveedOct 2007SheffieldAyadMahmoodOct 2007SheffieldAzizSabir HamedAug 2008OldhamShofiqulIslamAug 2008OldhamShamimAhmedNov 2008ManchesterMirzaBaigNov 2008ManchesterMohammedDittaNov 2008BlackburnIanHindleNov 2008BlackburnAndrewWellsApr 2009BlackburnImranPervezApr 2009BlackburnZaheerKhanJul 2009SkiptonMohammedZackriyaJul 2009SkiptonMohammedTajJul 2009SkiptonMohammedShabirJul 2009SkiptonShafaqHussainFeb 2010RochdaleAjmalAfridiFeb 2010RochdaleImtiazSyedFeb 2010RochdaleTayubHussainFeb 2010RochdaleMustafaArshadFeb 2010RochdaleMohammedUsman RajaJun 2010NelsonAzeemShahJun 2010NelsonTabassumShahAug 2010RochdaleAsadYousaf HassanAug 2010RochdaleMohammedBasharatAug 2010RochdaleMohammedAtifAug 2010RochdaleAftabKhanAug 2010RochdaleAbidKhaliqAug 2010RochdaleMohammedAnwar SafiAug 2010RochdaleAhmedNoorzaiAug 2010RochdaleMohammedKhanAug 2010RochdaleNajibullahSafiSep 2010PrestonMohammedMoosaSep 2010PrestonFaisalGhaniNov 2010RotherhamRazwanRazaqNov 2010RotherhamUmarRazaqNov 2010RotherhamZafranRamzanNov 2010RotherhamMohsinKhanNov 2010RotherhamAdilHussainNov 2010DerbyAbidSiddiqueNov 2010DerbyMohammedLiaqatNov 2010DerbyMohamedImran RehmanNov 2010DerbyFaisalMehmoodNov 2010DerbyAkshayKumarNov 2010DerbyNaweedLiaqatNov 2010DerbyFarooqAhmedNov 2010DerbyGrahamBlackhamNov 2010DerbyZiafatYasinAug 2011AccringtonAmjadHussainAug 2011AccringtonShahidHussainAug 2011AccringtonTanveerButtMar 2012TelfordShamrezRashidMar 2012TelfordAmarHussainMar 2012TelfordJahbarRafiqMar 2012TelfordAdilSaleemMar 2012TelfordAmerIslam ChoudhreyMay 2012RochdaleKabeerHassanMay 2012RochdaleAbdulAzizMay 2012RochdaleAbdulRaufMay 2012RochdaleMohammedSajidMay 2012RochdaleAdilKhanMay 2012RochdaleAbdulQayyumMay 2012RochdaleMohammedAminMay 2012RochdaleHamidSafiMay 2012RochdaleShabirAhmedMay 2012BradfordShabirAhmedMay 2012BradfordMunwarKhanFeb 2013IpswichSurinUddinFeb 2013IpswichMohammedSheikhFeb 2013IpswichHamzaAliMar 2013BirminghamRajaKhanMar 2013BirminghamAdeebSultanMar 2013KeighleyShazadRehmanMar 2013KeighleyBilalHussainApr 2013BrierfieldMohammedImran AmjaMay 2013OxfordKamarJamilMay 2013OxfordAkhtarDogarMay 2013OxfordAnjumDogarMay 2013OxfordAssadHussainMay 2013OxfordMohammedKarrarMay 2013OxfordBassamKarrarMay 2013OxfordZeeshanAhmedJul 2013BarkingNaeemAhmedJul 2013BarkingNabeelAhmedJul 2013BarkingHassanRazaJul 2013ManchesterShaminUddinJul 2013ManchesterGiashUddinJul 2013ManchesterRobertJacksonAug 2013LeicesterAabidaliMubarak AliAug 2013LeicesterRakibIacubAug 2013LeicesterWajidUsman
98 convictions
6 non-muslims (maybe they saw muslims getting away with it, so copied them)
20% of those convicted in the grooming gangs are called "Mohammed"
95% of those convicted in the grooming gangs are muslims
The Times article from Jan 5 2011, on this grooming phenomenon shows a realisation (at least in one newspaper) of the scale of the problem (attached as a PDF here). You can see his original list (to the end of 2010). There have been as many convictions since 2010, as there were in the previous 13 years investigated by Norfolk.
The vast majority of the victims of the gangs listed above were white/non-muslim girls. However, some were asian (there's no evidence of any of the asian girls being of any religion other than sikhism).
See this discussion on the grooming of Sikh/Hindu young women/girls. The police have been as inactive about prosecuting the abusers of those girls as they have been inactive in prosecuting the white victims.
http://4freedoms.ning.com/xn/detail/3766518:Comment:115036 ;
This shows that it is not the police being anti-white per se, as them refusing to do anything to upset muslims, because of muslims being prepared to act collectively to deflect any criticism. Muslims will close ranks (and thus protect the groomers). Muslims will do this by rioting or by using their 100s of pressure groups/infiltrators.
We originally began collecting information based on Norfolk's definition in early 2012. The main table in this post will be updated regularly, as new convictions come to light.
See on shariaunveiled.wordpress.com