See on Scoop.it – EVF NEWS FEED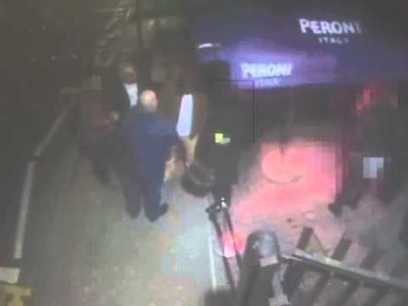 Crime number: CH/06230/13-6
A door supervisor has been left with serious head injuries after he was assaulted outside a city centre bar last weekend.
Police have now released CCTV footage of the incident in a bid to trace those responsible.
The incident took place just after midnight on Sunday November 3 outside the Mobius Bar, Braunstone Gate, Leicester.
The victim, aged 40, was working outside the bar when he was approached by four men of Middle Eastern appearance who he refused to let into the premises.
Following an altercation three of the men assaulted the victim using a metal barrier. The victim sustained a fracture to his skull and was released from hospital on Wednesday (November 6) following treatment.
Detective Constable Matt England is investigating the incident, he said: "This was a nasty assault which left the victim with a significant injury to his head, no one should be subjected to violence of this nature especially at their place of work.
"We would urge the public to take a look at the footage and contact us if they recognise any of the men, even if you're not 100% sure we would still ask that you contact us as we can quickly eliminate people from our enquiries.
"If you witnessed the incident or the events leading up to it and haven't yet spoken to the police please get in touch. Any calls received will be treated in confidence."
Anyone with any information is asked to contact DC 625 Matt England on 101, follow the instructions to leave a message for a police officer and when prompted key in the officer's identification number 0625. Alternatively, contact Crimestoppers, which is free and anonymous, on 0800 555 111.
Calls to 101 cost 15p for the entire call from both mobile phones and landlines. Please note some mobile 'phone service providers may charge for this call.
See on www.youtube.com