See on Scoop.it – EVF NEWS FEED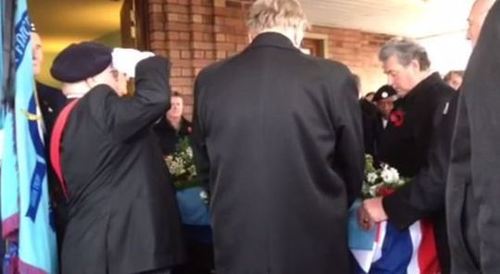 An RAF veteran who died with no close friends or relatives is being given a fitting and poignant send-off, after an online campaign saw hundreds of people attend his funeral, which was itself marked by the Dambusters theme being played as his coffin was carried into the chapel.
Up to 300 people are attending the funeral of Harold Jellicoe Percival, who died last month aged 99,after a heartfelt plea from funeral directors.
Mr Percival lived a particularly 'private and nomadic' life, his nephew said, meaning he died with no spouse nor children and it was initially thought no family were able to attend.
Poignantly, his funeral directors arranged to have the service on Remembrance Day at 11am to mark his service in RAF Bomber Command as ground crew during the Dambusters raid.
The order of service for the funeral includes prayers and an address from the reverend, as well as a committal and blessing.
Mr Percival died peacefully in a nursing home, and Edmund Jacobs, the funeral director, said: 'I didn't fancy the idea of an old serviceman going out on his last journey without any support.'
A subsequent advert in a local newspaper to ask for attendees to his funeral encouraged many to go.
Funeral directors have asked donations to be made to the RAF Benevolent Fund, benefactors of which will also attend the service.
While it was thought that no family members could attend, it has been reported that his nephew, great nephew and great niece will be present.
Other attendees are expected to include Royal British Legion bikers and members of the Royal Air Force Association. The funeral is being held at Lytham Park Crematorium on Regent Avenue in St Annes, near Blackpool.
See on metro.co.uk