See on Scoop.it – EVF NEWS FEED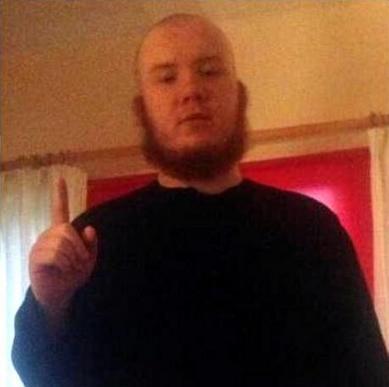 The leader of a group which wants to introduce Sharia law in Waltham Forest has refused to condemn three members convicted of attacking innocent members of the public.
Ricardo MacFarlane, 36, of Boyden House in Walthamstow, Jordan Horner, 29, of Radbourne Crescent in Walthamstow, and a 23-year-old man, who cannot be named for legal reasons, were members of the so-called Muslim Patrol.
They admitted confronting people on the street and harassing them if they were perceived to be acting in an un-Islamic way.
During one incident the group shouted "Kill the non-believers" at a group of men drinking beer in the street, before Horner attacked them.
But Abu Rumaysah, co-founder of The Shariah Project, said that, while the group did not promote violence, the men would be welcomed back into the fold.
He said: "I'm not condemning them outright, but I can't promote the manner in which it was done.
"The best I can say is that there's a better way of doing things. I'm not going to condemn them."
Mr Rumaysah said the introduction of Sharia Law would eradicate "problematic" activities such as binge-drinking.
He believes in the implemention of a national Islamic state and the full Sharia penal and judicial code, including punishments such as cutting of a thief's hand.
He added that if an Islamic state was implemented no one would be required to convert to Islam and that people of all beliefs could leave peacefully side-by-side.
"This is something I think more non-Muslims should look into," he said.
The Muslim Patrol began in June last year to address problems with prostitution around the Bakers Arms area in Leyton and claim it has been a success, with messages of support from the community.
"That is the fruit of working to see the law of Allah established," he added.
"We are concerned about the welfare of the community. We really want to see a change and I believe what we're offering is much better."
Islamic converts Horner and MacFarlane, who Mr Rumaysah calls by their Muslim names Jamal Uddin and Abdul Hakeem, are due to be sentenced on December 6.
Horner remains in custody while MacFarlane was granted conditional bail.
See on www.guardian-series.co.uk