See on Scoop.it – EVF NEWS FEED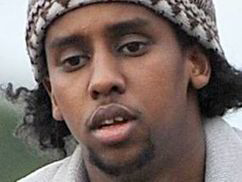 BRITONS have no right to expect complete security from suspected terrorists unless civil liberties are significantly eroded, according to the nation's independent reviewer of terror laws.
Speaking to MPs on Tuesday, David Anderson QC criticised the "zero-risk mentality" that led to a backlash after the disappearance of suspected al-Shabaab terrorist Mohammed Ahmed Mohamed.
The Somalia-born 27-year-old had been under surveillance when he entered Acton Mosque on November 1. He is thought to have slipped the net after donning a burka and leaving from a side entrance.
Mohamed had been subject to Government Terrorism Prevention and Investigation Measures (tpims). The measures, which replaced the much more restrictive Control Orders in 2012, include surveillance, tagging and possible relocation for a maximum period of two years while security services and police try to build a criminal case against suspected terrorists.
Defending tpims, Mr Anderson added: "Nobody likes them, but they are very useful.
"One concern I have about all of this is this zero-risk mentality. If every time something goes wrong with one person on one of these orders, and a political storm ensues or a media storm, the consequence will be that people become very averse to using these remedies at all, and what we may find is that, for political reasons, we lose an effective remedy."
Asked by David Winnick MP whether it would not be better to try these suspects in a court of law rather than "use a system that is alien to concept of British justice", Mr. Anderson replied: "Sadly the criminal justice system is not a guarantee of everybody's complete safety.
"If we become so risk averse that we demand a guarantee that everyone at all times be safe from the risk of terrorism, the criminal process as it currently exists is not going to provide that. We still operate on the principle of Blackstone that it's better for ten guilty men to walk free than it is for one innocent man to be punished."
Of the ten terror suspects who have been subject to tpims, he said, four have been tried by a jury and acquitted.
"Nonetheless the Secretary of State believes that remain dangerous and the courts have supported that belief (in sanctioning the tpim measures)," he added.
The Home Affairs select committee later heard how "hundreds" of UK citizens had travelled to Syria, posing a serious threat to British security.
"There is a serious issue of Britons going abroad to Syria," said Charles Farr, director general of the office for security and counter terrorism.
He said Syria's location next to Turkey made for a much easier Jihadist destination than Somalia.
"It's difficult to gauge whether there has been an increase, but there doesn't have to be an increase for there to be a big problem – hundreds of UK citizens have either been to Syria and come back or are still there." he said.
"Fewer are travelling to Somalia, and one reason is that it is easier to get to Syria through Turkey, which is just a charter flight away."
See on www.express.co.uk