See on Scoop.it – EVF NEWS FEED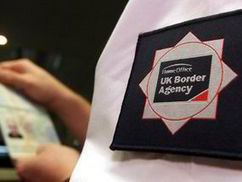 ROMA girls are being "pimped" for their passports on Britain's streets by Asian men who trick them into sham marriages.
Gangs of predators single out the teenage immigrants, some as young as 13, from Eastern Europe to exploit their EU citizenship.
Those old enough for marriage are tricked into believing they should marry those men looking for a wife with a European Union passport who can then stay in Britain.
Roma Slovakian community worker Miroslav Sando said he had heard allegations of grooming and exploitation.
"This is what is being said by many people. These men want our women because they have EU passports," he said.
"It is wrong and if it carries on it could become a big problem. It will not help things here."
The revelation comes days after former Home Secretary David Blunkett said the "aggravating" behaviour of Roma people in the Page Hall area of Sheffield could lead to riots.
Residents claim gangs of drunken immigrant men gather on the streets hurling abuse at them while scantily dressed girls hang around on corners, some selling sex.
Others have alleged that babies are being offered for sale for £250.
There are real fears vigilantes could take matters into their own hands, with groups of whites, Pakistanis and Roma already patrolling the area at night.
Mr Blunkett, MP for Sheffield Brightside, warned that tensions between residents and migrants from Slovakia could escalate into rioting unless steps are taken to improve integration.
He said: "We have got to change the behaviour and the culture of the Roma community, because there is going to be an explosion otherwise. We all know that."
Yet Romas claim that more should be done to change the behaviour of Asians grooming girls for sex and their passports, causing tensions to rise further.
It is claimed at least two people have been questioned by police over allegations of underage girls being targeted by Asian men.
The vulnerable youngsters are said to be coerced into having sex with men they believe are their boyfriends.
The abusers believe the girls will one day make wives either for themselves or relatives and friends desperate to leave Pakistan.
One leading Roma resident, who asked not to be named, said: "They see the girls on the streets and start talking to them, telling them they are beautiful, taking them out in their cars, making them feel good.
"Soon they are their boyfriends and tell the girls they love them and that they want to have babies but most are not telling the truth. I heard one girl was married for only a couple of months when her husband left her. They use them, then throw them away like old clothes."
Gulnaz Hussain of the Pakistani Community Advice Centre, said: "We are aware that grooming is a very real issue, not just here, and it is not something we are ignoring.
"Everyone is keeping a close watch on what is going on and trying hard to educate both the young Roma girls and the Asian men.
"We talk to the girls and their families about the way they dress and about hanging around on the streets, especially after dark.
"I have heard about white people being put on medication because of the stress of living around here."
Sheffield City Council failed to return our calls.
A spokeswoman for South Yorkshire Police said the force was "aware" that the sexual grooming of young girls had been raised by concerned residents.
See on www.express.co.uk