See on Scoop.it – Paedophiles in the UK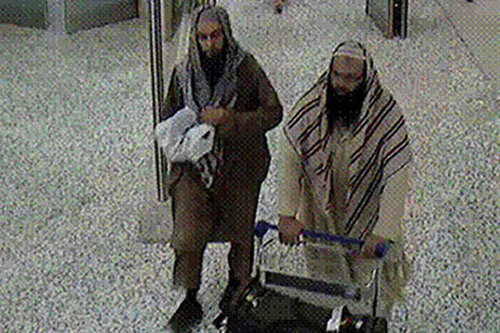 A terror group has releas-ed a video boasting that Birmingham is its top recruiting ground.
The hour-long tape by Somali group Al Shabaab named UK towns and cities where its recruits came from.
The chilling message also said terrorists should use a "simple knife" from a DIY store when they cannot access explosives.
Muslims in Britain were urged to fight in Somalia or wage war in the video called Woolwich Attack: It's An Eye For An Eye.
The Al Shabaab production praised the killing of Drummer Lee Rigby in Woolwich, south-east London in May and called it "a new and terrifying reality".
Holding an automatic weapon, the narrator told people to buy knives for terror attacks.
He added: "Do not waste your time trying to reinvent the wheel. If you can't afford to get hold of one of these then a simple knife will do the job."
Against the backdrop of images of London, the English-speaking narrator named 10 British militants who, he says, have been killed in the "armed struggle".
The al-Qaida linked militant group was behind the attack at the Westgate Mall in Nairobi, Kenya, where around 70 people were killed in September. Al Shabaab have used Facebook and Twitter to recruit extremists.
Terror expert Rafaello Pantucci, a senior research fellow at the Royal United Services Institute, said: "There's little doubt that Birmingham jihadists over the years have travelled abroad for jihad and this video shows that Somalia is one of their destinations.
"The city has a real mix of Muslims from across the globe and it appears Al Shabaab is attracting recruits who are not necessarily of a Somali or even African back-ground but from places like Pakistan."
Scotland Yard say they are "aware of the video and are assessing its contents".
According to research by think tank the Henry Jackson Society, more convicted British terror-ists came from Birmingham than anywhere else outside London.
See on www.dailystar.co.uk