See on Scoop.it – EVF NEWS FEED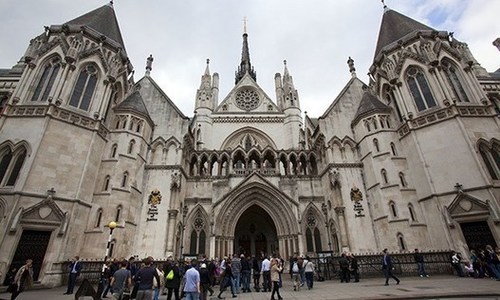 High court judge rules against Nigerian man Isa Muazu, who is near death after 90-day protest while awaiting deportation
A Nigerian man on hunger strike who is near death has failed in a high court attempt to win release from an immigration detention centre on human rights grounds.
Isa Muazu, 45, who is awaiting deportation after being denied asylum, has refused food for nearly 90 days, with the occasional exception, and also refused treatment in hospital unless he is released on bail from Harmondsworth detention centre.
On Tuesday Mr Justice Ouseley, sitting at the high court in London, ruled that the home secretary, Theresa May, was not holding him unlawfully.
The judge ruled that Muazu's decision to continue to refuse food and fluids was, in the end, for him to make – "his detention does not become unlawful simply because he is determined on that outcome".
But the judge said his condition must be kept under review after it was argued that his death would defeat the purpose of his detention, which was to hold him pending deportation as an overstayer in the UK.
Because the case is of general importance, the judge gave Muazu's lawyers permission to appeal against his decision.
Muazu's solicitor, Sue Willman, of the law firm Deighton Pierce Glynn, said outside court: "Our concern is that he is now so near death that there will not be enough time to appeal.
"I hope the home secretary will now reconsider releasing him from detention as she now has a judgment that supports her policies."
See on www.theguardian.com