See on Scoop.it – EVF NEWS FEED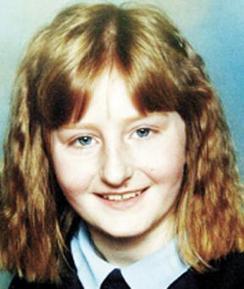 THE family of a schoolgirl killed by an uninsured driver is set to mark the 10th anniversary of her death.
Amy Houston was 12 when she was left to die in a Blackburn road by a failed asylum seeker while he fled the scene on November 23, 2003.
Her dad, Paul, has since successfully campaigned to lower the speed limit in the the Ravenglass Close area to 20mph and to get a law criminalising causing death while being disqualified from driving passed.
Iraqi Kurd Aso Mohammed Ibrahim was jailed for four months after knocking Amy down, but has not been deported from the country.
He got married to a Lancashire woman and had two children, but the Home Office blocked his application for citizenship because he was ineligible as a failed asylum seeker.
Ibrahim claimed he could not go back to Iraq because it was too dangerous and lawyers claimed human rights laws permitted him to remain in the country, as his right to life and to family life trumped attempts to return him to his native country.
Mr Houston, from Darwen, said he was angry at the system that allowed Ibrahim to take 'the most precious person in the world' from him.
He said: "It feels like only yesterday that she was here and while she's gone she will never be forgotten.
"I have learnt to live with the fact that she's around anymore and I hope I have made her proud with the changes I have help make.
"She was such a fantastic girl and she had complete trust in me.
"I'm still so proud of her and I've been spending the last ten years trying to find out exactly what happened and try to get Mr Ibrahim deported."
Grandma Margaret Owen said: "It has been a tough ten years for the whole family and it's always harder around the anniversary.
"Ten years ago she was happy and looking forward to Christmas.
"She was a lovely girl and it is still heartbreaking for her to be taken from us in such a way.
"The family will go up to the crematorium on Sunday to pay our respects and remember her.
"Nothing has been the same since that day."
See on www.lancashiretelegraph.co.uk