See on Scoop.it – EVF NEWS FEED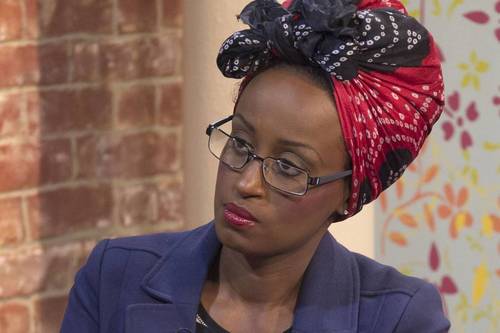 An official inquiry into female genital mutilation is to be launched by one of Parliament's most powerful committees in a new attempt to end the barbaric practice in Britain.
The Commons Home Affairs Select Committee will investigate why no charges have been brought against "cutters" or others who arrange for girls to be mutilated.
A series of parliamentary hearings beginning in January will also probe whether NHS staff, schools and social workers are doing enough to tackle the problem.
Announcing the inquiry, the most high-profile investigation into FGM ever mounted in this country, chairman Keith Vaz said the committee's members were dismayed at the failure to bring perpetrators to justice and wanted to examine why girls were still suffering.
"It is astonishing that since FGM was made a crime in 1985 nobody has been prosecuted," he said. "This is a concern both to the diaspora communities and also the NHS and it is important that light is cast on this practice and action is taken.
"That is why this committee is launching an inquiry into FGM. We are keen to hear from any victims and those who have been affected by this practice."
Mr Vaz added that the "call for evidence is immediate" and that the committee wanted to hear from "all groups" with views about the extent of FGM and the best ways to prevent it. He also praised the Evening Standard for campaigning on the issue.
He added: "I am keen to hear from people about their experiences and the committee is prepared to take evidence from anyone so that we can get to the truth. This is the first time that the Home Affairs Select Committee has done such an inquiry and I am grateful to the Evening Standard for highlighting this important issue."
Female genital mutilation, which involves the cutting off all or parts of the labia and clitoris or the sewing-up of the vagina, was made illegal in Britain in 1985. Further legislation in 2003 made it illegal to have the practice carried out abroad.
No prosecutions have been brought, however, prompting concern among campaigners that a lack of reporting coupled with gaps in the law is allowing the abuse to continue.
Files on five cases sent to prosecutors by the Met are still being studied and Alison Saunders, the Director of Public Prosecutions, told this newspaper earlier this month that she hoped that charges would be brought "relatively shortly" in one of the cases.
The Standard also revealed last week that police have investigated a case in which a baby girl aged between five and six weeks born to two British residents was mutilated overseas.
The Crown Prosecution Service has since disclosed that police have decided not to bring charges following discussions with prosecutors about the "potential scope of FGM legislation" and whether it could be used against the alleged perpetrators. Asked about that case in Parliament yesterday and the absence of any other prosecution, the Attorney General Dominic Grieve said he had discussed the problem with prosecutors and that charges "will be brought" if evidence of a crime was obtained.
Mr Grieve added: "The CPS takes the issue very seriously, but the evidence has to be collected first by the police … and it has to cross the threshold on which a prosecution can be mounted.
"The difficulty in this area is that this is a secret crime, often committed in a way and form that does not bring itself readily to public notice."
No official figures exist on the scale of FGM in this country, although this newspaper has revealed that at least 3,500 women suffering from mutilation have been treated in London hospitals in recent years.
Campaigners estimate that there are 66,000 women living in Britain who have suffered FGM with a further 24,000 girls aged 11 or under thought to be at risk.
The battle to prevent FGM was highlighted in a recent Channel Four documentary "The Cruel Cut" by campaigners Leyla Hussein and Nimco Ali of the charity Daughters of Eve.
See on www.standard.co.uk