See on Scoop.it – EVF NEWS FEED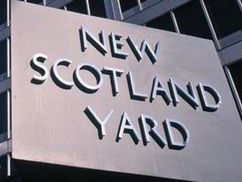 POLICE have arrested two foreign suspects after three "traumatised" women were rescued by officers from a house in south London amid claims they had been held as slaves for up to 30 years.
Police are investigating the property and have arrested two people after one of the women told a charity she had been held against her will for three decades.
Scotland Yard said a a 69-year-old Malaysian woman, 57-year-old Irish woman and 30-year-old British woman were all taken from the house, believed to be in the Lambeth area, by police after help from the Freedom Charity.
Police confirmed that the British woman had little contact with the outside world and appeared to have been in servitude for her entire life.
Two foreign suspects, a 67-year-old man and 67-year-old woman, have been arrested in Lambeth Borough by the Metropolitan Police's human trafficking unit and are set to be questioned at a south London police station.
It is understood the three victims were treated as the personal property of the heads of a non-British family who allegedly abused them physically and mentally at an "ordinary house in an ordinary street" in south London.
The women feared they would be in "massive danger" if they ever tried to escape or alert the police.
Their ordeal finally ended last month when the Irish woman rang the Freedom Charity after seeing a television feature on forced marriages. Crucially the charity's freephone ­helpline number was given.
After revealing how she had been a slave for more than 30 years, the caller and her fellow victims had a series of secret phone conversations during which the charity and police worked out an escape plan.
The rescue was organised so as to avoid suspicion among their captors. The three women eventually walked out of the house in Lambeth, south London, about five weeks ago.
They were in a "place of safety" at an undisclosed address last night.
Working with the charity, specially trained officers have been talking to the women to piece together details of their ordeal.
Detectives are said to be astonished by what they have heard. It has been known for women to be kept as work slaves for up to 10 years, but a 30-year ordeal is unprecedented.
See on www.express.co.uk