See on Scoop.it – EVF NEWS FEED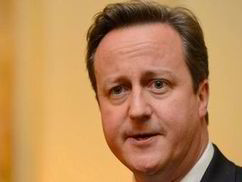 MORE than eight out of 10 Britons want to keep restrictions on the number of Bulgarian and Romanian migrants entering the UK, a new poll revealed today.
The survey showed 85 per cent of people believe schools and hospitals will not be able to cope with an influx from eastern Europe when border regulations change from January 1.
Two-thirds of Britons want David Cameron to defy EU directives on freedom of movement rules, even if it leads to Brussels issuing fines on the UK Government.
The survey in the Daily Mail comes three weeks after the Daily Express first made the issue a national talking point.
Our agenda-setting petition now has more than 130,000 signatures demanding the Prime Minister keep labour market controls in place in the New Year.
According to today's survey, Ukip is seen as the party most trusted on immigration, with 22 per cent backing Nigel Farage to maintain Britain's borders.
Worryingly for Mr Cameron, the Conservatives are third – six per cent behind Ed Miliband's Labour Party which has the backing of 17 per cent of those surveyed.
Former Labour Home Secretary Jack Straw appears more in tune with the public, with two-thirds of the public agreeing with his assessment that throwing open the doors to Poles and other East Europeans in May 2004 had been a "spectacular mistake".
Bulgaria and Romania joined the EU in 2007, but only those who are self-employed and those who carry out low-skilled agricultural work, such as fruit picking, could come to the UK for work.
Under EU rules the restrictions must be lifted on January 1.
See on www.express.co.uk