See on Scoop.it – EVF NEWS FEED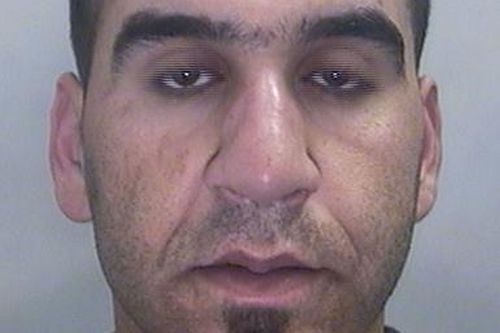 Goran Kamal Ahmad attacked women in Swansea and Cardiff months apart but lawyers are seeking to overturn his life sentence.
A sex offender facing life in prison for two attacks in South Wales is appealing against his sentence – in a case which will help define how the public should be protected from dangerous criminals.
Goran Kamal Ahmad, 33, sexually assaulted a woman in Landore, Swansea, in January last year, before raping another victim in Butetown, Cardiff, three months later.
The attacker was tracked down through analysis of forensic evidence and was jailed for life at Swansea Crown Court in April for the two offences.
But he was back in court again today, as his lawyers started a legal bid to overturn the life sentence in front of the Lord Chief Justice, Lord Thomas.
His barrister, Matthew Roberts, said there was not enough evidence to safely say that Ahmad is "dangerous", in that he poses a significant risk of serious harm in the future.
Along with seven others, the appeal is part of a test case which will result in guidance being given on which offenders should get life sentences in non-murder cases in the future.
Previously, dangerous criminals could be given sentences of indefinite imprisonment for public protection, but that was abolished last year.
"It is submitted that the learned recorder erred in assessing the future risk of harm as significant, having regard to the nature and character of the appellant and the index offences," Mr Roberts told the judges.
He said the recorder had concluded that Ahmad's attitude at the time of the offences, his denial of guilt and the part alcohol played in his crimes were aggravating features.
But the barrister continued: "Those are not sufficient to enable the recorder to make the finding of dangerousness that he did.
"A sentence of life imprisonment is a last resort, for offences of the utmost gravity."
Lord Thomas, who heard the appeal with Mr Justice Miting and Mrs Justice Thirlwall, reserved judgment until a later date.
If unsuccessful, Ahmad will serve a minimum of nine years in prison before he can even apply for release.
See on www.walesonline.co.uk