See on Scoop.it – EVF NEWS FEED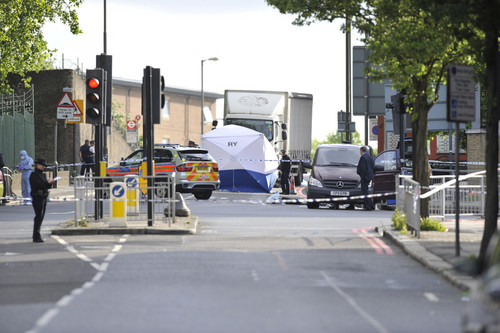 The county's Police Commissioner has defended his force "spying" on city students because he doesn't want to see a Woolwich-style killing in Cambridge.
Sir Graham Bright said he feared a similar incident in Cambridge as he justified the bungled attempt to 'spy' on Cambridge University students and activists by undercover police in front of the House of Commons Home Affairs Select Committee.
Cambridgeshire's Police and Crime Commissioner was speaking just days before the trial of two men accused of murdering Lee Rigby in Woolwich is poised to start.
Cambridge MP Julian Huppert, a member of the high-powered committee, quizzed Sir Graham about the Cambridgeshire officer's attempted to recruit an activist in his 20s to become an informant in return for money – but was caught on camera.
Sir Graham told the MP he was unaware of the operation but spoke "immediately" to Chief Constable Simon Parr and was told the covert operation was within the rules.
He added: "Well it was obvious why it was being done. Were we within the rules? There was a 2000 act which spelt out quite clearly what the rules were and our police service is monitored and inspected by the appropriate authority and certainly there is no reason to believe they acted outside the remit that they had.
"You and I know that there is always that sort of activity taking place. One dreads to think that something could happen in Cambridge like it did in Woolwich.
"And you know it has to go on. But the thing is to ensure it is done in the right way and sticks to the rules and as I say the rules are there quite clearly for everyone to read."
And Sir Graham revealed he had been sent messages of support from students.
He said: "I've actually sent all the students who wrote to me details of that Act and I've had some very nice letters back thanking me for sort of setting it all out for them."
But trade union leaders at Cambridge Unite claimed the police's "bungled attempt to recruit an activist, living in the city, to monitor the political activities of university undergraduates" was a sign of an "overbearing state", as the News reported.
Campaigners have vowed to lodge an official complaint against police and are today considering a response to Sir Graham's comments.
See on www.cambridge-news.co.uk